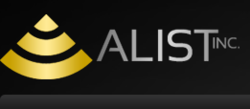 At ALIST Inc., we believe that customer service should come first. We understand that some people are easily overwhelmed by the variety and complexity of home technology systems, and that they don't believe such systems are affordable
Petaluma, CA (PRWEB) November 19, 2011
ALIST Inc. was founded by Harrison Street, a technology systems expert who is passionate about making home life easier with smart technology. In only a few years, ALIST Inc. has grown to become one of the top technology companies in the San Francisco, Bay Area. ALIST Inc. is committed to excellence in technical competency and setting a new standard for installation and reliability. From concept to creation, ALIST Inc. offers comprehensive installation, maintenance, troubleshooting and repair services from a single solution technology systems integration firm.
ALIST Inc. provides hardware and software integration solutions on audio/visual, wired and wireless data networks, phone and internet, surveillance, door and gate controls, plus intercom and communication systems.
"At ALIST Inc., we believe that customer service should come first. We understand that some people are easily overwhelmed by the variety and complexity of home technology systems, and that they don't believe such systems are affordable. Our job is to show you what possibilities and solutions are available within your budget, and then teach you how to use your new systems," said Richard Tessi of ALIST Inc.
ALIST Inc. firmly believes that the customer should only buy what makes sense, both financially and at the right time. They will not force anything upon someone to benefit themselves. Too often in today's marketplace, people are pushed into or bullied into something they don't particularly want or need, or simply can't afford, all in the name of making a sale.
"This is not the sort of thing that we do," continued Mr. Tessi. "We always think about the customer's needs first and ensure that every system is value focused and oriented. In any economy, especially today's, there is no reason to make any decisions that will not enhance the user experience for a profit. Our motto is to create long-term relationships instead of large invoices."
ALIST Inc. meets with potential customers in their home and performs a comprehensive evaluation of their wants and needs, free of charge. After the initial consultation and evaluation, ALIST Inc. will create an outline that will be reviewed between ALIST Inc. and the client. Once the customer approves the work outline, ALIST Inc. will begin to implement the design.
For more information, contact ALIST Inc. at 415-895-1778 or visit their website, http://www.ALISTinc.com.
About ALIST Inc.
ALIST Inc. prides itself on the quality of its work and stands behind its workmanship for a lifetime. They specialize in troubleshooting and repair of existing systems and system components that are not performing to customer expectations. With more than 10 years of experience in dealing with equipment from televisions to water pump controllers, they have seen almost every type of problem or repair a customer may have with their home systems.
###