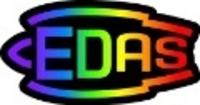 This was accomplished and the criterion was met to initiate technology transfer.
BRENTWOOD, Tenn. (PRWEB) January 31, 2008
The system, called the Non-interference Stress Measurement System (NSMS), is a technology whereby blade vibrations in turbo-machinery are measured using lasers.
The United States Department of Defense, through AEDC, has invested heavily in the technology over several years. NSMS has been used extensively for vibration testing of DoD weapons systems at AEDC and has demonstrated a cost benefit while enhancing jet engine vibration test effectiveness.
"The NSMS project objectives included the board application of this technology with the intent to transition it after successful application to several engines," said Dr. Charles Vining, technical director for propulsion test and project manager for NSMS development at AEDC. "This was accomplished and the criterion was met to initiate technology transfer."
According to a military member at AEDC, this technology will pay strong dividends.
"The capabilities provided by the NSMS system, such as real-time engine health monitoring and long-term engine health trending, will contribute greatly to engine development in industry as well as monitoring and sustainment of Air Force assets in the future," said Captain Charles McNiel, test technology program manager at AEDC.
Under the terms of the CRDA, EDAS will commercialize, support and partner with AEDC in the continued development of the technology. AEDC benefits through commercial support of the technology, leveraged development and royalties.
Additionally, the United States Air Force assures full use of technology sponsored by a federal laboratory.
"This is our second CRDA with AEDC and demonstrates our commitment to offering advanced technology products to our customers," said Dr. Kurt Nichol, CEO of EDAS. "NSMS, or tip-timing as it is sometimes called, provides many benefits to turbomachinery customers over traditional strain gage testing. Adding this technology to our product line enhances our already robust line of vibration test products."
NSMS-G4 hardware and software modules will be available Summer 2008. For more information, contact EDAS at (615) 370-0081, or email info@edasinc.com.
A licensed, professional engineering firm based in central Tennessee, EDAS is a provider of high-technology engineering services, dynamic data acquisition with real-time monitoring, data analysis and archival products that benefit our increasing customer base, world-wide. Certified to ISO 9001:2000 quality standards, EDAS is continually striving to bring the highest quality products to market.
Visit our web site at http://www.edasinc.com for more information about our products and services. You deserve to be impressed(SM)!