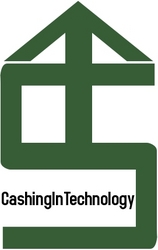 Sarasota, FL (PRWEB) May 6, 2008
Effectuer will host The CashingIn Technology Conference. Effectuer is the parent company whose family of products includes CollectSoft, a browser -based collection and business intelligence application, and SelzIntel, a browser based client management software.
The conference will feature a limited number of sponsors per category, including SaaS vendors, accounting applications, and other specific categories designated to provide a selective, intelligent balance of information. The conference has limited sponsorship to one vendor per category, enabling attendees to receive dedicated time and information, and the opportunity to network in a relaxed environment.
The CashingIn Technology Conference is also encouraging emerging businesses showcase their products and services, as many industry executives will be in attendance.
The Conference agenda includes six classes over a span of two days, covering a wide range of topics sure to interest all attendees. Learn what practices and methodologies successful corporation are employing, and how to adequately compete the global business climate. Gain insight on how ensure return on business invoices, and how to maintain your client base. Determine which best practices can apply to your current procedures for evaluating sales efforts and determining market share.
In addition to the above classes, by popular demand we have sponsored two user group events with specific focus on two applications; MS Dynamics®, and Softrax®. Users from around the globe are encouraged to attend to learn, collaborate, and network with utilizing the applications and from within their industry.
We are anticipating increased attendance this year; early reservations are highly recommended as space is limited.
Visit our site for more details about events, speakers, and registration at http://www.cashingintechnology.com.
###