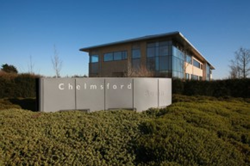 Co-Founder and Chairman Stuart McClean says 'Purple is going through some exciting changes and undergoing positive growth, so it was essential to support this with new facilities for the key asset of our business, the team.'
(PRWEB UK) 17 August 2015
Leading UK based business and technology consultancy, Purple, celebrate an excellent second year of trading with 120% top line growth, new additions to the team and a strategic move into a new HQ. Bigger and better expansion plans lay afoot in FY16 for this young, dynamic and focused business.
Purple is a business and technology consultancy practice that guides and advises its clients on what areas of technology they should be looking into and which systems would fit best with the company's needs. This is achieved without alliance to any particular technology or vendor. 
In a crowded market place such as this, it is essential to have a strong team, foundation and working environment. Purple's investment in the bigger and better workplace is a direct correlation to the commitment it shows to its team and clients.
Co-Founder and CEO, Alistair Sergeant comments: 'Credibility and reputation is core to the business and I am strong believer in equipping my team with the correct tools and working environment for them to be able to perform their roles and responsibilities to our client base. The office move has come at the perfect time for us, as we welcome new members to our team and an array of exciting new projects to work on'.
Co-Founder and Chairman, Stuart McClean adds 'Purple is going through some exciting changes and undergoing positive growth, so it was essential to support this with new facilities for the key asset of our business, the team. Purple has engaged with businesses from the NFP, Finance and Construction sector over the last year, providing strategy services and ad hoc projects to its clients. With an increasing demand for advisory services from independent technology consultants to help with untangling IT challenges within organisations, we look forward to what ensures in FY16.'
About Purple Consultancy
Purple give business leaders a holistic view of their people, processes & technology so they can align their operation for success.
Purple was established in 2012 in response to an increased need from small and mid-sized business owners who wanted an impartial and holistic view of their IT needs by commercially astute technologists.
Purple's founders came from large IT and business services consultancies. Typically these organisations would be tied to a select number of IT Partnerships that were not always able to provide the best solutions for the clients they were advising. Additionally, the large IT and business services consultancies were only able to service the needs of larger organisations.