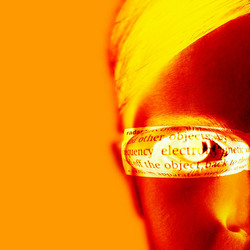 7 Great Ways to Get & Stay Up in a Down Economy
Tallahassee, FL (PRWEB) April 14, 2009
A Florida company has gotten creative in addressing two high profile national needs: the down economy and climate change.
The company is a leading authority on innovative information and communication technologies, which it uses to help others save money, time and environmental resources … plus get better end results.
It has a new on-line program to quickly bring businesses, public agencies, nonprofits and others up-to-speed on the fast moving shift to technology innovations - and how to tap the powers of information technology.
As a public service, it also has just released a paper -- downloadable and free to the public -- on "7 Great Ways to Get & Stay Up in a Down Economy".
Called "Tech-Knowlogy" TM, the company offers a free on-line newsletter, blogcast and educational Webcasts on a range of topics to help organizations be successful. Its information is presented in dynamic ways, using technology in the process, and with terminology geared to the "non-geeks" (those not expert in technology) so that everyone can understand.
The tools and strategies it uses are green ways to save energy and combat climate change. They are available worldwide through the power of the Internet.
Its newly released program is designed to help businesses and other organizations weather tough economic times while also achieving greater success in what is fast becoming the digital era. The program is available at http://www.TechnologySaves.com.
Called "Technology for Today's Times", this innovative resource compiles in one place a host of technology tools, presenting in clear and simple terms: what they are, why they matter and how they can be used to benefit organizations and those they serve. The tools range from Webcasting, Podcasts and Blogs to On-line Meetings, Videoconferencing and Social Media (like Facebook and Twitter), plus many others.
A summary of key details appears in the attachment to this release. Others are available at the company Website, Technology -- and also by going to TechnologySaves.com. The newly released product is under the "New Releases" tab. A link is on the Home Page for the free paper on getting up in a down economy, along with other free services.
###