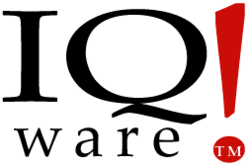 "The IQWare technology brings a more sophisticated tool to the market that allows pharmacists to apply their knowledge to the individual patient's need."
Richfield, Ohio (PRWEB) September 01, 2011
Ernest Boyd, R.Ph., MBA, has been named the Director of Pharmacy for IQware Solutions LLC.
His vast knowledge & experience with the pharmacy industry, both in retail and with legislative matters, coupled with his organizational skills will be utilized in the development and marketing of IQware's unique products and services. Boyd will serve in a consulting role, helping assure compliance with regulations, as well as:

Represent the Company to the pharmacy and medical industries;
Help to insure that IQware products and services are in compliance with State and Federal regulatory agencies;
Help to enhance current pharmacy and medical products and services;
Identify future market needs;
Assist with introducing buyers for IQware's products and services.
Support the sales and marketing efforts of the IQware wherever possible.
Assist in identifying the appropriate trade publications and opportunities for exposure for the IQware products and service.
Boyd received his Bachelor of Pharmacy from Butler University in Indianapolis, and his Masters in Business Administration from Indiana University.
For more information please go to http://www.iqwaresolutions.com
# # #