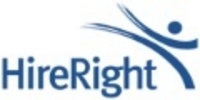 The competition for an award like this is always fierce, so we are truly honored to be recognized by the Technology Council as the Internet Company of the Year
IRVINE, Calif. (PRWEB) March 5, 2008
"The competition for an award like this is always fierce, so we are truly honored to be recognized by the Technology Council as the Internet Company of the Year," said Eric Boden, HireRight Chairman and CEO. "This award is a testament to the tireless efforts that have been put in by our team and further validates the innovative on-demand employment screening solutions we are delivering to the market."
The Technology Council of Southern California is a premier forum for providing the events, connections, information and resources to help technology companies succeed. According to Catrina Luedtke, executive director, Technology Council, "This year's awards once again featured an amazing array of technology companies with compelling growth and leadership stories. We are pleased to recognize HireRight among the 'best of the best' in technology from Southern California in 2008."
About HireRight
HireRight is a leading provider of on-demand employment background and drug screening solutions that help employers efficiently implement, manage and control screening programs. Many companies, including more than 60 of the Fortune 500, currently trust HireRight because the company delivers customer-focused solutions that provide greater efficiency and faster results. HireRight also provides pre-integrated employment screening services through enterprise e-recruiting solutions from top providers such as Oracle/PeopleSoft, Taleo, Vurv, ADP/VirtualEdge and PeopleAdmin. HireRight's worldwide headquarters are located in Irvine, California, with offices and affiliates around the globe. For more information, visit the company's web site at http://www.hireright.com.
About the Technology Council of Southern California
The Technology Council of Southern California is a premier forum for the region's technology leaders, providing events, connections, information and resources to help technology companies succeed. From recognizing excellence in innovation through its annual awards event to providing access to funding through VentureNet, the Technology Council supports companies throughout their entire corporate lifecycles. Founded in 1991 as the Software Council of Southern California, the Technology Council has a 17-year history of supporting technology companies across the region. For more information visit http://www.tcosc.org.
Safe Harbor Statement under the Private Securities Litigation Reform Act of 1995: All statements included or incorporated by reference in this release may contain forward-looking statements based on our current expectations, estimates and projections about our industry, management's beliefs, and certain assumptions made by us. Words such as "anticipates," "expects," "intends," "plans," "believes," "seeks," "estimates," "may," "will" and variations of these words or similar expressions are intended to identify forward-looking statements. These statements include, but are not limited to, any statements or implications contained herein regarding the future success of HireRight's solutions, products and services or our business in general. Such statements speak only as of the date hereof and are subject to change. We undertake no obligation to revise or update publicly any forward-looking statements for any reason. These statements are not guarantees of future performance and are subject to certain risks, uncertainties and assumptions that are difficult to predict. Therefore, our actual results could differ materially and adversely from those expressed in any forward-looking statements as a result of various factors. Important factors that may cause such a difference include, but are not limited to: the lack of acceptance and adoption of our solutions, products and services and the general economic and political conditions and specific conditions that may impact our operations. Further information on HireRight, Inc., including additional risk factors that may affect our forward-looking statements, is contained in our Quarterly Report on Form 10-Q for our second quarter ended June 30, 2007, and in our other SEC filings that are available through the SEC's website (http://www.sec.gov).
(C) Copyright 2008 HireRight, Inc. All rights reserved. HireRight is a registered trademark of HireRight, Inc.