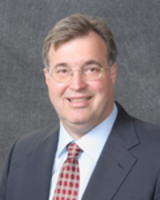 Gary Tauss brings depth of industry experience to the topic of accelerating technology adoption. The issue of finding which companies will be most receptive to new technology is a hot topic in the TMC community
Pasadena, CA (PRWEB) January 17, 2008
If you have been wondering how people introduce new technologies to the market successfully, then you should listen to the president of Mobidia, a new venture in internet provider services for mobile telephone service operators. On January 29 at 10 a.m. PDT, in a free, online interview, Mobidia president Gary Tauss will discuss what he has learned over the last 20 years about building markets for innovative technologies. Anyone with a computer and internet connection can attend and submit questions at The Technology Marketing Center.
Chris Halliwell, director and co-founder of the online Technology Marketing Center (TMC) at the California Institute of Technology's Industrial Relations Center, will interview Tauss about methods for discerning compelling customer value for new technologies, and the imperative to get business team resources focused on the early adopting, opinion leading customer.
"Gary Tauss brings depth of industry experience to the topic of accelerating technology adoption. The issue of finding which companies will be most receptive to new technology is a hot topic in the TMC community," says Halliwell.
The discussion with Tauss is one in a series of Executive Interviews conducted on the last Tuesday of every month by TMC. TMC is a rich content destination on the web, providing audio files, discussion forums and case studies to high tech marketing professionals and their colleagues in sales, engineering and management. TMC is available on the web.
Halliwell is also the instructor for the Caltech Industrial Relation Center's course on strategic marketing of technology products, which has served more than 3,000 executive participants worldwide. Halliwell, an independent consultant, helps industrial companies design cross-functional processes for product and market strategy development.
Mobidia, Inc., develops and sells mobile video software for wireless communication service. It is also the industry's only service that enables live, handset to handset, video sharing on today's networks and phones. Mobidia is headquartered in Vancouver, British Columbia.
# # #