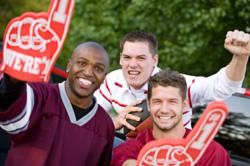 "We built our company from the ground up with a no-compromise attitude and our new Cloud Hosting services are just the tip of the iceberg of solutions to come," says Chicago Tech CEO, Steven Saltzman.
Chicago, IL (PRWEB) May 20, 2012
Golly, there's no Pell grants to attend Chicago Tech?
Disappoint abounds: acing the SAT, but still no word from them, and here it is the last Summer break---if only you'd spent less time playing "Legend of Zelda," you'd be up to speed a news about Chicago Tech's ability to help you in that zone of "IT and Telecom Asset Management."
Okay, so this part wasn't on the SAT: you need help in that tongue-twisting lineup of services Chicago Tech offers. To begin with, they are totally in tune with high-tech equipment, but it doesn't stop there.
Chicago Tech delivers 'Procurement Strategies, Remarketing solutions, Professional and Financial Services..."
Wait a minute, like, mortgage loans? No, no, the money stuff comes in if a company wants to save on capital expenditure of equipment outlays. You know, just 'finance it.'
Okay, back to Chicago Tech's amazing line up. They deliver nifty items like Central Office Switches, Backbone Routers (ouch), ATM Switches.
Time out…Remote Access Devices, Optical Technology and High-end servers. If that isn't enough, jot down 'PC's" and other IT hardware coming from known providers like Adtran, Westell, Alcatel, Avaya, Cisco—yea, Cisco---Dell, Emerson, Big Blue (IBM), Lucent…new and used telecom equipment.
Impressed? Maybe, maybe not.
Either way, here's why Chicago Tech is really turning heads. As you may have heard, 2012 is the year of the cloud as part of the movement towards a more secure, scalable and managed IT environment for the new mobile business.
Chicago Tech class of 2012, the leader in IT telecom asset management and strategic procurement of technology hardware, gave word that they too will be delivering cloud hosting solutions to eCommerce, SaaS, healthcare IT and security companies around the world.
Sources show that Chicago Tech is partnering with the best data centers from the US and Europe to offer secure cloud hosting and protection for websites with 'PCI compliance' and high traffic needs.
What's referred to as 'Chicago Tech Cloud Hosting' is expected to launch any week now and it will feature advanced security, combined with a portfolio of hosting solutions for websites and web applications built with PHP, Ruby on Rails, Python helping 'Chicago Tech Cloud Hosting' successfully protect companies of all sizes and requirements.
When they launch, look no further for an extremely secure and highly scalable hosting platform that's backed by expert engineers with more than a decade of IT and business experience. It will be interesting to see how they compare against other cloud providers, especially in the PCI compliance space--where competitors like FireHost, Liquid Web, Rackspace and Amazon EC2 rule.
Overall, Chicago Tech offers a better way to take control of your telecom and IT assets management through academic-sounding terms like 'Portfolio Management Methods.' The latter approach simply ties-in the acquisition, financing AND the whole lifecycle of your IT and telecom assets--soon to include web and application PCI hosting in the cloud.
Go to school with Chicago Tech and learn all about the stuff you couldn't find in "Legend of Zelda;" contact us today.