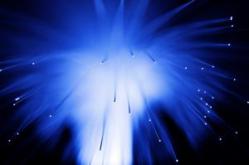 "While starting a business can be easier many would expect, it is important that entrepreneurs get the education and legal support to keep their new business up and running" says Amber Hauptman of FaxCompare.com
Austin, Texas (PRWEB) August 16, 2012
As the summer is coming to a close, we wanted to give entrepreneurs and small businesses a recap of the top five technology events that happened this summer and how they may affect their industry. Learn about Google Fiber, Apple's new operating system, how you can take advantage of the U.S. patents' office, America Invents Act, that is just starting to take root. Plus, the coolest, new website builder we have ever seen. Don't miss out on a big opportunity for your business and find out how to harness these technologies with ChooseWhat's Top Five Tech Events Affecting Small Business.
1) Google Fiber Launches in Kansas City: Introduced on July 26th, Google Fiber is the next generation of Internet connection boasting speeds of up to 1 gigabit per second (Gbps) or 1000 megabits per second (Mbps). This is 100 times faster than the average U.S. broadband speed and over three times faster than anything else available to U.S. consumers. The Fiber is so fast it is considered "future proof" as its speed is limited more by computers sending information rather than the network's speed. (via BusinessInsider)
How this applies to you: Right now, the average Internet speed in the US (approximately 10Mbps/sec) ranks 13th in the world, which is quite dismal for the country who invented the Internet. Technology like Google Fiber not only will speed up video downloads it will make businesses, and tech companies in particular, remarkably more efficient. In Kansas City, several entrepreneurial incubators are expecting a boom in tech start-ups in the area and have already dubbed the city, "Silicon Prairie."
2) The Cougar Roars: Apple's new operating system, Mountain Lion, introduces over 200 new features to OS X from the previous release. Some notable features include: deeper social network integration, a "Notification Center" that always alerts the user whether they have a new email, message, or calendar alert, as well as Dictation, which allows you to use your voice instead of typing into any text field in the OS. Mountain Lion also expands on the iCloud integration, allowing you to have the same bookmarks and internet history from your Mac to your iPhone. Mountain Lion includes GateKeeper, anti-virus software that protects you from downloading malicious programs onto your Mac. (via Apple.com)
How this applies to you: If your business uses OS X, this new version can greatly improve productivity. The addition of the Notification Center means that no matter what, your employees will know that they received a new email instantaneously; they also won't (or at least shouldn't) ever miss a meeting again as Notification Center supports calendar events. Moreover, GateKeeper will prevent the dangerous chance that an employee downloads malicious software, causing the loss of valuable data/information.
3) U.S. Patent and Trademark Office Hopes to Boost Entrepreneurship: The seeds of the Leahy-Smith America Invents Act passed in September of last year are just now starting to take root. The Act was drafted in order to encourage American entrepreneurs to build businesses around their inventions and innovations through expanding the operations of the U.S Patent and Trademark Office. This was the first major change to the patents process in over 50 years and has already created an office in Detroit with more offices planned to be opened in Dallas, Denver, and Silicon Valley. In these offices local intellectual property experts will work closely with entrepreneurs to speed up patent applications and appeals. (via American Express OPEN Forum) "While starting a business can be easier many would expect, it is important that entrepreneurs get the education and legal support to keep their new business up and running…" says Amber Hauptman of FaxCompare.com
How this applies to you: In September, patent officials will be visiting eight cities (Minneapolis, Alexandria, Va., Los Angeles, Denver, Detroit, Atlanta, Houston, and New York) to inform inventors around the country about the new specifications of the America Invents Act. The patent office has also hosted a series of investors' conferences where USPTO officials field a broad range of questions from inventors. Along with this, they have launched a web-based tool so that inventors, entrepreneurs, and small businesses can determine what types of intellectual property their enterprise owns in order streamline the patent process.
4) Foursquare Introduces Local Updates: On July 18th Foursquare added the feature where users will start receiving updates and deals in their friends feed whenever they are nearby places they've previously checked into or liked. Users will also be able to see updates on the company's page, "kind of like the chalkboard where a restaurant writes its daily specials," states Foursquare's blog. These updates are sent to users' friends feed when they enter within a certain radius of a business. The radius could be as small as one mile in a highly populated urban metropolis or up to 10 miles in a rural area. (via Foursquare)
How this applies to you: Small businesses can use this feature to "create unique messages about deals, specials, new items, or any other pertinent information they want customers to see," says Anita Campbell of SmallBizTrends.com. In this way you can target customers who are most likely to visit your store and take advantage of the deals.
5) A True All-in-One Website Builder Hits the Market: Squarespace introduces its sixth website builder platform, aptly named Squarespace 6, which allows users to create portfolios, blogs, and websites that are easily customizable, with a focus on images, and able to interface with social sites like Tumblr, Twitter, and Instagram. The way they can accomplish this is with their LayoutEngine, an adaptable, 12-column reactive grid that has been two years in the making. The LayoutEngine gives users the ability to drag and drop media windows (Twitter streams, Instagram photos, Pinterest pins, Vimeo videos. etc.) and resize them at will by clicking on a corner of each window and dragging it to the desired size. (via FastCompany)
How this applies to you: The best part of this service isn't that it lets you publish from social media websites directly onto your page, but that you can publish from your webpage directly onto your social sites. This allows you to have dual presence on your social websites and your official webpage without having to post content twice. Another feature that's nice about Squarespace 6 is that the CMS is very intuitive, and hard to mess up since you can directly edit the look and layout of each webpage.