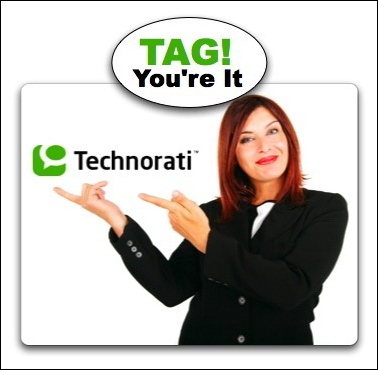 If you spend the time to create a press release following the template outlined by SHIFT Communications, all you have is an electronic document unless you have a distribution platform that supports its features. PRWeb is that platform
Ferndale, WA (PRWEB) June 30, 2006
PRWeb, the leader in search engine optimized and direct-to-consumer press release distribution, today introduces new Web tagging technology to the press release industry. This enhancement to PRWeb's services builds on the company's existing social media press release distribution platform.
In addition to facilitating the development of a tag space unique to the public relations community, PRWeb is making it easier for users to generate tags for Technorati. Users will find this extended feature on the Advanced Options tab within their news management console.
SHIFT Communications' social media press release template has recently generated an interest in developing press release content for this emerging space.
"If you spend the time to create a press release following the template outlined by SHIFT Communications, all you have is an electronic document unless you have a distribution platform that supports its features. PRWeb is that platform," said David McInnis, CEO and Founder of PRWeb.
A list of the enhancements released today includes:
A new Technorati tagging widget has been incorporated into the press release submission form, thereby streamlining the process of creating Technorati tags. While it has been possible for users to create such tags for some time, this feature makes it easier for the average user to take advantage of this important tag space.
The user interface includes a Tag Suggestion utility that analyzes press release content to facilitate the automatic generation of effective tags that match press release content and keyword density.
A separate PRWeb tag space has been released. It merges tag data from user-supplied Technorati tags with auto-generated tags identified by PRWeb's keyword density and identification technology.
The newly created PRWeb tag space provides visual clues to both density and popularity. Tag fonts are sized according to the number of press releases associated with a particular tag. Tags are then colored based on click popularity. Red tags are most active, and then followed by green and blue tags, respectively.
"We continue to expand the PRWeb platform to ensure that we provide the most viable technology to meet the changing Internet landscape," said Al Castle, PRWeb's Chief Information Officer. "PRWeb is the only newswire capable of delivering on every feature outlined by the SHIFT Communication social media press release template."
About PRWeb International, Inc.
PRWeb, the Online Visibility Company™, is recognized as the Internet's leading online news and press release distribution service worldwide. Since 1997, PRWeb has been changing the way businesses, marketing departments and public relations firms think about press releases. While press releases were a tool once used exclusively for communicating with the media, PRWeb was the first company to develop a distribution strategy around direct-to-consumer communication. PRWeb is also the first company to build and offer a search engine optimized platform for press release distribution. For more information, visit PRWeb's corporate site at http://www.prweb-inc.com.
Contact:
David McInnis
Founder & CEO, PRWeb
360-312-0892
# # #