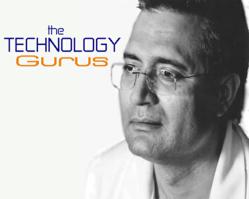 "Hiring the Technology Gurus for managing our website development took a load off our mind as well as off our payroll," said Mr. Bruce Klickstein, former president of MECA Communications, a social networking & internet marketing company.
San Francisco, CA (PRWEB) May 31, 2011
In order to succeed, a technology business, whether it's a venture-funded company, or a bootstrapped firm, needs to hire an experienced technology executive, but most can't afford to pay for one - most qualified technology executives require salaries in six figures. In addition to that payroll cost, the headhunting fee alone can run into thousands of dollars.
Now there is an affordable alternative for the traditional technology executive search: Technology Executive Timesharing. The Technology Gurus, a boutique technology company with offices in Silicon Valley and San Diego now offers technology management services to small or medium-sized technology companies on a timesharing basis where a qualified associate serves as a company's chief technology officer on a part time basis. The pay-by-the-hours-needed model allows a hi-tech firm to run operations at a considerably lower cost.
The Technology Gurus is founded by Mr. Yashpal Talreja, who has served in executive or senior management roles at Oracle, Peoplesoft, Amazon.com and several startups such as Televoke and MessageGate. Mr. Talreja is also the founder of the Lean Agile Group and chairs the SDSIC Steering Committee for Health and Medical Information Systems. Mr. Talreja has a master's degree in computer engineering from the University of California, Davis, and has a patent in mobile and Internet payments.
Mr. Bruce Klickstein, former President of Meca Communications, a social networking & internet marketing company said, "Hiring the Technology Gurus for managing our Web site development took a load off our mind as well as off our payroll. Outsourcing technology management allowed us to focus on our business objectives without having to worry about day-to-day technology management decisions."
"Technology executive timesharing allowed us to continue to run lean operations," said Dr. Gerald W. Flanagan, CEO of CredentialedCARE Corp., a premier provider of long-term care HRMS and verification services. "We outsource our development to an offshore team, but having an executive on site was a great help in terms of contributing to company's strategy and providing the bridge between the offshore software team and marketing and business development teams based in US."
About the Technology Gurus
The Technology Gurus is a premier provider of technology executive timesharing services. The Technology Gurus team consists of seasoned executives with senior management level experience in domains ranging from social networking, e-commerce, e-business, health care, HRMS, and specialty retail from prestigious technology companies such as Oracle, PeopleSoft, Amazon and several startups. More information about The Technology Gurus' services can be found at http://www.the-technology-gurus.com.
About CredentialedCARE Corporation
Founded by Dr. Gerald W. Flanagan, CredentialedCARE Corp. elevates the transparency and accountability in the home care services industry by providing background verification checks on prospective health care employees. Membership in the CredentialedCARE Network gives providers a way to demonstrate their commitment to delivering high-quality care to consumers.
###