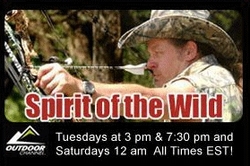 For pure drinking water, don't be a consumer, be a producer— with Ecoloblue. --Ted Nugent
Miami, FL (PRWEB) July 16, 2010
EcoloBlue Life and Energy, the leader of the Water Solution Revolution, providing the world with 99.9% pure drinking water created right out of humidity in the air, is pleased to announce their sponsorship of Ted Nugent - Spirit of the Wild, to coincide with the launch of the EcoloBlue 30s Sparkling Atmospheric Water Generator (AWG). EcoloBlue is excited to be associated with Ted Nugent Entertainer, Outdoorsman and Conservationist. When asked about the EcoloBlue AWG, Nugent said, "If you want to be a steward of our life-giving air, soil and water environments, you need to get one of these! It's the Nugent family style of life!"
With over 35 million albums sold and more media face-time than most active politicians, Ted Nugent has earned his status as an American icon. Acclaimed for his bold, insightful commentary on issues ranging from the American Dream to bio-diversity, Nugent is a regular guest on top-rated programs like Larry King, Howard Stern, Glenn Beck, Dennis Miller, The O'Reilly Factor, Hannity & Colmes, Rush Limbaugh and more.
Nugent's own Spirit of the Wild television show is a four time—and counting!—winner of the Golden Moose Award for Fan Favorite Hunting Show on the Outdoor Channel. Spirit of the Wild airs on the Outdoor Channel Tuesday's at 3:00 and 7:30 pm and Saturday's 12:00 am EST.
A recipient of numerous commendations from state police, sheriff departments, FBI and police agencies nationwide, Nugent has been lauded for his Ted Nugent Kamp for Kids and Freedom's Angels, along with work as a national spokesman for D.A.R.E. and as Ambassador for Big Brothers/Big Sisters and the Pass It On Outdoor Mentors Program.Ted was named Michigan Conservationist of the Year, and was proud to accept the National Arbor Day Celebration Award, and the Bronze Smokey Bear Award!
He continues to fight for personal freedoms on the lecture circuit, and as an author. Ted Nugent is an award-winning writer for over 40 publications, and author of the New York Times best-sellers Ted White & Blue: The Nugent Manifesto and God, Guns and Rock 'n' Roll, along with Kill It and Grill It, BloodTrails and BloodTrails II.
Currently Ted Nugent is on tour, you can try and catch him at the Hard Rock in Biloxi, MS July 16, 2010 or check out http://www.tednugent.com for more information. EcoloBlue Life & Energy, a Proud Sponsor of Ted Nugent Spirit of the Wild.
About EcoloBlue Light & Energy: The company offers a sustainable product line that includes solar, wind, water and biodegradable plastics - with a major emphasis on renewable water filtration, purification and delivery. For more information visit http://www.ecoloblue.com or call (800) 691-6043.
Sparkling Products: The EcoloBlue 30™ and 30s™ are sleek, state-of-the-art atmospheric water generators that eliminates reliance on municipal water systems, well water or any other standard water source. Air is the only water source required for the EcoloBlue30 & 30s™. Once it pulls humidity out of the air, it filters and purifies the water. The EcoloBlue 30s™ takes your water independence one step further by offering the luxury of customizable carbonated water. The EcoloBlue 30 & 30s™ sustainably delivers a continuous supply of delicious, 99.9% pure water quietly, energy efficiently, without plastic bottles. Solar Packages are available for both the EcoloBlue 30™ and 30s™ for total water independence.
# # #