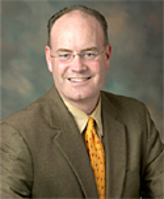 I'm honored to have this distinction, and it also assures my clients that I constantly strive for excellence in my practice and my profession
Shelby, NC (PRWEB) February 6, 2010
Shelby attorney David Teddy has been re-certified by the North Carolina State Bar as a specialist in North Carolina Criminal Law.
Statewide, only 98 lawyers are certified as N.C. criminal law specialists. Teddy, who has held specialty status since 1999, is the only lawyer in Cleveland County to achieve the distinction.
"I'm honored to have this distinction, and it also assures my clients that I constantly strive for excellence in my practice and my profession," Teddy said.
Teddy's criminal law expertise also was recognized by his selection for the second consecutive year as one of North Carolina's Super Lawyers. The state-by-state Super Lawyer list is compiled by Law & Politics, a division of Key Professional Media Inc., of Minneapolis, Minn. The list, based on a survey of legal peers and independent research, includes no more than 5 percent of the lawyers in the state.
Teddy is a partner in the Shelby, N.C. firm of Teddy, Meekins & Talbert and has been practicing law in Cleveland County for more than 20 years. He received his B.S. degree in Business Administration, with honors, from the University of Tennessee and his JD degree from Campbell University.
Teddy is the immediate past president of the criminal law section of the N.C. Advocates for Justice. He is the author of the N.C. DWI Trial Notebook, which is used by defense lawyers across the state in defending individuals accused of driving while impaired. He is the provisional counsel for the North Carolina Indigent Services Commission with regard to all indigent defendants charged with Capital murder.
Teddy is a frequent speaker at seminars sponsored throughout the State of N.C. by the N.C. Advocates for Justice (NCAJ), the North Carolina Bar Association and the Wake Forest University School of Law.
The North Carolina State Bar certifies lawyers as specialists in designated practices to assist members of the public in the selection of legal counsel by identifying lawyers who have demonstrated special knowledge, skill, and proficiency in certain areas of law. To be certified as a specialist in a practice area, a lawyer must have been in practice for at least five years, devote a significant part of his or her practice to the specialty area, attend continuing legal education (CLE) seminars in the specialty, be favorably evaluated by other lawyers and judges (peer review), and pass a written examination in the specialty practice area.
About Teddy & Meekins
The Law Office of Teddy & Meekins provides aggressive, innovative and passionate representation for people who are often in the midst of stress and anxiety associated with legal problems. The firm concentrates on all types of personal injury litigation, including car accidents, product liability, workers' compensation and wrongful death. To contact Teddy & Meekins, call 704-487-1234, toll-free at 800-314-5290 or visit the firm's Web site at http://www.teddyandmeekins.com.
###