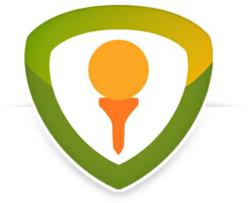 In our expansion westward, Colorado was a logic choice due to many golf courses and golf resorts, and the talent that will help us promote there - Vedran Solaja, Marketing Coordinator for Tee-Links
Union City, NJ (PRWEB) May 30, 2012
Tee-Links.com is expanding to Colorado to offer tee times, golf rounds, golf lessons and golf travel packages to the local golfing community.
Tee-Links.com originally launched in Florida to link golfers with golf courses using the ease of the Internet. The site partnered with local golf talent and many Colorado golf courses and resorts via an easy to use, state-of-the-art website in its effort for continued national and international expansion.
Golfers can purchase golf rounds, lesson packages, use a virtual pro-shop, and golf trips to exotic destinations around the world. As the portal grows, so will the offers and the types of offers to get Golfers closer to the game that they are so passionate about.
The Tee-Links.com service is free to consumers and Golf Courses, who can sign up at no cost with their e-mail or simply browse the site to view and purchase various offers. The Golf Courses and Resorts are always in control of their offers, and Tee-Links maintains golf course integrity and pricing integrity for the clubs to create long term, healthy marketing for the clubs.
Tee-Links also markets the PGA professional of that course, offering lesson packages and markets the Golf Pro through various SEO techniques including videos uploaded to YouTube so that viewers can then purchase a lesson for that Pro.
Golfers can feature their own course or resort and request to play there. Companies can also organize and feature their next golf outing via Tee-Links website. Finally, the portal offers innovative loyalty program and is adding more unique features in the coming months.