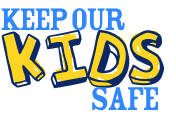 Keeping a teenager safe is never an easy task. Monitoring a teens activities while home alone is made easy with home automation security systems.
Philadelphia, Pennsylvania (PRWEB) June 26, 2013
As any parent who has teenagers likely knows, it's a difficult job to keep tabs on a young adult. This is especially true as teenagers seek out more freedom, and take on additional responsibilities, such as driving. While it is an exciting time for many teenagers, it can be a time of a lot of worry for parents. The home security specialists at SecuritySystemReviews.com, a site that provides reviews of home security systems companies, including Vivint Security reviews, created a list of tips specifically for parents of teenagers. Each tip is designed to keep teens safe and secure in a variety of situations.
1. If a home has an alarm or security system, it's important the teenagers in the house know how to operate the system and always use it. Often teenagers are home alone frequently, and using a security system is very important to help them remain secure at all times. Teens should know all passwords and how to activate and deactivate the security system.
2. Consider a home automation system. Many of the best home automation systems feature the ability for parents to monitor the activities happening at home, even when away, and automation systems also provide other security system monitoring features, carbon dioxide monitoring and smoke monitoring that can save the lives of teens in the case of an emergency.
3. Be reachable at all times. As a parent of a teenager, it's important that a child can reach his or her parent at any time, in case of emergency, or just to ask important questions. This is particularly true as teens begin driving. Checking in on teens frequently is not just a way to help in the event of an emergency, it's also a good way to prevent a teen from making poor decisions or putting themselves in a bad position.
4. Teach teenagers the importance of internet safety. Internet safety is not only important for protecting teens against potential predators, but often burglars and thieves will use information accessed on social media sites to target homes.
5. As teenagers begin driving, teach them the importance of always closing and locking garage doors when not in use. Open garage doors are one of the primary ways intruders gain access to homes, so these areas should be closed at all times.
6. If firearms are present in a home, teach teens firearm safety, including never handling these devices. Even though teens are older, it's still important to keep firearms locked and out of access from teens, who may cause a deadly accident because of curiosity.
About SecuritySystemReviews.com
SecuritySystemReviews.com is the leading third party provider of information pertaining to the home security industry. The site offers visitors the opportunity to access in-depth reviews and rankings of the top security companies in the country, as well as news, industry updates and home security system tips.