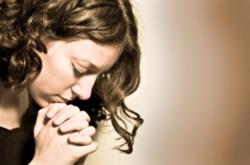 Saint George, UT (PRWEB) July 26, 2012
Teen Treatment Center Announces Tips on Recognizing Teen Depression Symptoms
Tip #1: If a teen becomes overly quiet and withdrawn from others, tending to spend most of their time in their room away from family and friends, this could be a definite sign of depression. Typically, depressed teens do not wish to communicate with others and would rather avoid any type of social situation.
Tip#2: Dropping grades in school could also be another sign of teen depression. A student that usually gets A's or B's, and is currently getting more C's and D grades could be suffering from depression, as is sometimes seen when parents decide to send their children to a teen treatment center.
Tip #3: Quick or dramatic changes in mannerisms, dress, actions, and friend crowd could also be a sign of depression. Observe a teen closely to see how their behavior and friend crowd has changed.
Tip #4: During the winter months, if changes in teen behavior occur, this could be a sign of seasonal depression. Treatment for this depression may be different than others, but the symptoms for seasonal depression are the same, but with symptoms only occurring during certain seasons, and disappearing in others.
Tip #5: Is a teen prone to listening to music on their iPod or multimedia device with their headphones in and their volume up to full blast for long periods of time? This could be another sign of teen depression. Typically, a teen that does this regularly is trying to isolate themselves from the real world by tuning out everything but their music. It is not so much what music they are listening to as it is the fact that they are choosing loud volumes and isolating themselves.
Eagle Ranch Academy is a credited teen treatment center with top quality counselors and teaching methods that allow teens to better connect with themselves and their environment in a healthy and desirable way. This teen treatment center is arguably one of the best in Southern Utah, and continues to climb to the top.