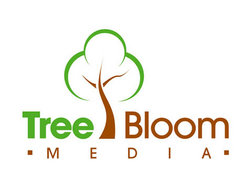 We're proud of the acquisition of TeenZeen and the enhancements we've made
Boise, ID (PRWEB) May 13, 2008
Tree Bloom Media Group, one of the Internet's largest proponents of social and environmental responsibility, has announced the acquisition of TeenZeen. Originally launched as a teenage drug and alcohol prevention Web site for residents of Alaska, Tree Bloom Media Group has redesigned the site and now targets a worldwide audience.
Since its inception in 2003, TeenZeen has been on the forefront of teaching parents and children alike, about the dangers of teen drug abuse. By providing the public with unique articles and content, they've essentially created a one-stop-shop for parents to learn about the signs and symptoms of drug and alcohol abuse.
"We're proud of the acquisition of TeenZeen and the enhancements we've made," said Craig Tesch, Managing Director of Tree Bloom Media. "The site now offers visitors more material than ever to help win the battle against teenage drug abuse. From books on addiction, teen binge drinking, rehab and recovery, to home drug test kits, we have something for everyone."
Approximately 40% of teens admit to having used an illicit drug or alcohol and two-thirds admit to binge drinking. TeenZeen provides information and resources about the dangers of drugs and alcohol to help parents and teenagers prevent or deal with substance abuse problems.
For more information on teenage drug and alcohol abuse, please visit http://www.teenzeen.org.
About TreeBloom.com:
Through their network of Internet properties, Tree Bloom Media Group strives to promote social and environmental awareness in the world. In fact, Tree Bloom Media maintains a 100% green company and achieves this through the use of Web hosting on a server powered by solar energy and by running a paperless office.
About TeenZeen.org:
TeenZeen was created with one goal in mind, to serve parents and teenagers by providing them with the resources and information needed to help prevent teen drug and alcohol abuse. In 2008 TeenZeen was acquired by Tree Bloom Media Group.
###