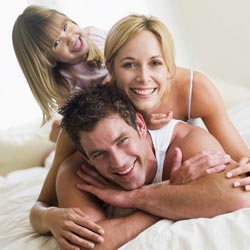 Since children don't come with manuals, the next best thing is sound and quality advice
(PRWEB) October 06, 2008
Calgary, AB (PRWEB) October 6, 2008 -- Family advice website Professorshouse.com offers parents struggling to understand their children's behaviour and mood changes an informative resource with the Raising Children section on their website. Covering everything from raising troublesome toddlers to teenagers and tantrums, the section is an invaluable resource for parents new and old.
The Professor's House website continues to offer advice and support on issues that affect the family, from debt management to relationships and pets, and the Raising Children section is no different. Utilizing the services of experts in the parenting field and offering a forum where other parents can support each other, Professor's House is a much-needed sanctuary for over-worked parents.
"Since children don't come with manuals, the next best thing is sound and quality advice," says founder and owner of Professor's House, David Beart. "Our Raising Children section covers everything from the antics of your teenage daughter to understanding your toddler. Today's parents face extra stress from juggling a full-time job with their children's needs -- we aim to relive that stress with expert advice and support from parents in the same position."
The Raising Children section ensures parents can find the answer to any question they may have with a comprehensive list of topics:

Being a first time mom
Explaining bereavement to a child
The importance of siblings
The terrible twos
With a Question and Answer section covering the most common problems faced by parents and a fully interactive forum, the Raising Children section at the Professor's House website is a great service for parents of children of all ages.
ABOUT PROFESSOR'S HOUSE
The Professor's House website is a one-stop solution for all your everyday questions. Covering homes, relationships, children, pets, dog information, cooking and more, and with an active forum where members can share tips and advice, it's an invaluable source of information for people from all walks of life.
For additional information, please contact:
David Beart
Professor's House
(403) 695-4305
Further details about Professor's House are available at http://www.professorshouse.com.
# # #