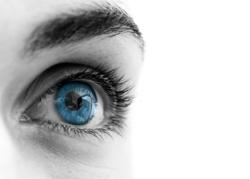 If a parent feels their teen may have developed a substance use problem there are alternative alcohol and drug treatment programs available that will guide the teen into making more productive choices and overcoming this temporary behavior problem.
Amsterdam, NY (PRWEB) April 10, 2012
Saint Jude Retreats announces a new tip sheet to help build awareness of teen alcohol and drug abuse. This tip sheet will help parents or guardians of a teenager indentify a drug or alcohol problem through warning signs and behavior observation. For first time parents of teens who are experimenting with drugs this confrontation can be difficult and embarrassing for both sides. Learn how to deal with these issues in this tip sheet created by The Saint Jude Program, the original educated-based alternative to alcohol and drug rehab. Information in this article is extracted from The Saint Jude Program's website.
Teens Are Observers--Teenagers pick up on social habits almost naturally. Teen adolescents are observing family, reality stars on TV, reading facebook updates, and viewing photos of adults consuming alcohol or drugs. From watching adults use these substances, young adults begin to realize that these substances can provide satisfying results such as relaxation, stress relief and popularity. It is important for parents to distinguish between experimentation and problem usage. While it is true that any level of substance use can be dangerous, parents must keep in mind that so too is driving or riding in a car. Parents can use this time as an opportunity to have a frank discussion with their teen about substance use and build a more adult relationship with them. When talking with a teen it is recommended parents stay calm and really listen to their teen. If a parent feels the teen may have developed a substance use problem there are alternative alcohol and drug treatment programs available that will guide the teen into making more productive choices and overcoming this temporary behavior problem.
There Will Be Behavioral Changes--Mood swings in teens are very common but there are warning signs an adolescent may have a problem with alcohol or drugs. If a teenager becomes extremely withdrawn from normal everyday routines this is a warning sign. A teen may no longer want to talk or engage with parents and an otherwise close parent-child relationship will suddenly decline. Lastly, teens using drugs may no longer interact with family and friends and may not be interested in maintaining normal activities such as hanging out with friends, partaking in family events, sports, music, school work etc. Parents should also watch for excessive, long term sadness and signs of depression.
Look For Evidence--There are staple drug paraphernalia items that should arise suspicion from parents such as baggies, loose pills, or even an excess of cash. Parents should talk to their children regarding drug use due to the fact that abusing prescription pills, which is wildly popular among teens right now---can be extremely dangerous if not fatal. Parents need to remember a teen can access these pills from a home medicine cabinet and should take notice if bottles are moved around, or there are less pills. Also an extreme necessity for cash is a red flag. If a teen begins selling things, asking for money or even stealing these are all warning signs that a teen may be using drugs.
Secrecy--If an adolescent begins hiding things and becomes secretive this should be of concern to a parent. An example of this would be a teen quickly rushing a jacket, book bag, or purse and into a bedroom with a locked door whereas before the teen would casually lay these items around the house. Also a teen could begin hiding trash or clothes in fear of someone smelling drugs or alcohol or finding drug paraphernalia. Lastly, a teenager avoids sharing or engaging with family and friends--teenagers that are using may become suddenly unfriendly and introverted.
Interventions Are Not The Answer--Naturally, some parents are upset when a teen starts using drugs or drinking alcohol. After the initial shock the next step is for parents try to figure out the best way to approach the teen. Parents may begin looking for an alcohol or drug rehab and intervention techniques, but this is often premature, unnecessary and in some cases harmful. While pop television shows may glamorize traditional, confrontational type interventions and drug treatment programs, research has shown this methodology to be ineffective and oftentimes harmful. Teaching a teen that they have a progressive, incurable disease called addiction may cause that young adult a lifetime of needless struggle. Additionally, confronting a teen with a room full of people and a stranger whose sole purpose is to force that child into a rehab facility will reinforce an imaginary lifelong disease which will not produce any positive long term results.
Teens Are Using...Now What?-- Ultimately as parents there is a desire to control teenagers, but unfortunately it is impossible to control another person's thoughts, choices and behaviors. Parents should be a positive power of example for teens with respect to substance use along with developing a healthy, open relationship that will guide the child through adolescence. Parent should not panic if their teenager begins using and should reflect back to their own teen years and be open about the substance use choices made during those years. If a parent discovers their teen has a drug problem they should avoid becoming confrontational, critical or hysterical, which all are not helpful. Addiction is not a disease; it ultimately comes down to a choice to use or not to use. For more information about choice based alternative to alcohol or drug treatment visit: http://www.soberforever.org
About Saint Jude Retreats: Saint Jude Retreats (http://www.soberforever.net) is a drug and alcohol social education center headquartered in Amsterdam, New York. It is an effective alternative to alcohol rehab and drug treatment centers. Saint Jude Retreats has been helping people overcome alcohol and substance use problems through Cognitive Behavioral EducationSM (CBE) since opening its doors in 1992. CBE and the Saint Jude Retreats program are endorsed by alcohol and drug program internationally acclaimed professionals, such as Dr. Stanton Peele, PhD, Prof. Emeritus David Hanson, PhD; Prof. David Rudy, PhD; Dr. Joy Browne and the late Joseph Vacca, PhD, among others.