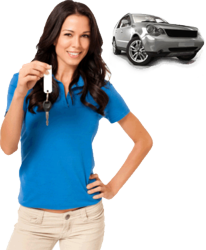 Greenville, SC (PRWEB) June 03, 2013
For new drivers, choosing the right car is very important. There are many pros and cons to owning a car that all should be considered when looking for a new car. Valley Auto Loans has a lot to say on the matter and advises parents to consider all facts and options before buying a vehicle that they will eventually regret.
It is important to buy used cars for first timers as insurance costs and car accident chances are much higher. But in the used market it is also important to find a vehicle that is reliable and safe. The full article on inspecting and choosing between used cars, as well as many other useful financial topics and issues can be read at the Valley Auto Loans Blog.
Valley Auto Loans has tons of information, tips, and tricks on topics ranging from inspecting used vehicles to renegotiating auto insurance. Their main focus however is on providing high quality loans to those with bad credit scores. It can be nearly impossible to be accepted for a loan with bad credit scores these days, but Valley Auto Loans makes it their mission to see that anyone can be approved. Their unique application processing system makes it possible for anyone at all to be approved instantly for a great auto loan. And because Valley Auto Loans is set on helping their clients, applicants can be sure that they are getting the best deals available, with low rates and no hidden fees.
About Valley Auto Loans
Valley Auto Loans is the leading auto and cars finance provider in USA fully dedicated to help its customers acquire national car and auto financing. They design and develop customized no credit auto and car financing, bad and good credit auto and car loans. Voted the best for "Quality Customer Service; Best National Auto Loans Service" by thousands of people, their finance experts focus in providing its customers information and various tools available for different auto loan offers, help them to choose the best that fits their budget as well as the related eligibility guidelines in detail.