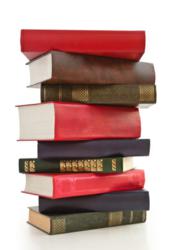 Nearly 30% of teens rarely see either of their parents reading.
York, PA (PRWEB) December 31, 2012
In an effort to better understand the reading habits of teens and the positive impact of reading in a teenager's life, StageofLife.com, a writing community for teens and college students, asked young adults from across the US to participate in its "Books and Teens" survey and writing contest.
8,500+ people visited StageofLife.com during the monthly survey and writing prompt with 400+ students completing the national literacy poll, and over 155 students submitting a personal essay nominating how their favorite book made a positive impression in their lives.
Highlighted teen statistics from the survey include:
--34% of teens see their mothers reading more than their fathers, compared to just over 12% of teens who see their dads reading more. Nearly 30% of teens rarely see either of their parents reading
--29.4% of teens use an eReader (Kindle, Nook, etc.) and 13.5% say they read on their mobile phones
--The majority of teens (63.5%) buy printed books from big brand brick & mortar stores like Barnes & Noble
--40.2% of teens have purchased a book online from web retailers like Amazon.com
--1 out of 2 teens will buy an average of 2 books spending anywhere from $10 to $20 per month on books
--3 out of 4 teens had a parent, teacher, church leader or other adult recommend or give an inspirational book to them in the last year
After taking the survey, students submitted an essay about their favorite book to the StageofLife.com writing contest. From the qualifying submissions, several themes emerged:
1) Inspiration: Many teens felt moved, bettered, and inspired by their chosen books.
2) Life-Saving: A surprising number of teens admitted that their book choice saved their lives as books acted as guides or crutches for support during particularly harsh moments.
3) Educational Resource: Some teens praised books for helping them fine-tune and hone in on their writing skills. Reading books is a great way to discover what kind of writer you are: in terms of narration, dialogue, and plot.
4) Life Lessons: Many teens commented on the important life lesson they learned from their books: of life, death, kindness, and charity. These books taught them to be stronger and better people.
The 1st place essay, Catcher in the Rye Helped Me Realize That Innocence is Sacred, was submitted by Annika La Vina, a student at Walter Johnson High School in Bethesda, Maryland.
In her essay, La Vina shared, "My innocence was slowly fading. I would talk behind my friends' backs. I'd smile at one person one minute and then trash them the next...I was fake, mean, and phony. My life had been taken over by the idea of growing up that I didn't realize that I actually was, but not in the way that I wanted to."
StageofLife.com's Teens and Books writing contest drew attention and social media support from published authors like Judy Christie and Deb Calatti, both of whom had essays submitted about their works. In response to the essay on her book, "Wreath," Christie said, "An author dreams of a response like that when she writes a novel."
All of the personal essays and statistics from the literacy survey are found at http://www.stageoflife.com/TeensandBooks.aspx.
StageofLife.com also recently launched a fundraising campaign for the development of the first collaborative storytelling mobile game – Writing Race™. Anyone can make a donation to support the literacy project at Kickstarter.com.
StageofLife.com was founded in 2009 with a literacy mission to encourage life-long readers and writers through a blogging community designed for all generations, from teens to Baby Boomers. With over a quarter of a million visitors each year and 5+ million uploaded words, it is becoming the world's largest collection of multi-generational stories.
The site features free educational resources ranging from writing contests, free blog resources, Language Arts lesson plans about blogging, writing prompts, and more.
Contact CEO and Founder, Eric Thiegs, at contact(at)stageoflife(dot)com