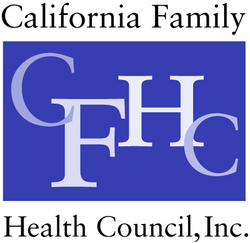 Los Angeles, California (PRWEB) October 13, 2008
Teensource.org, a sexual education website that focuses on teen sexual health, announces the launch of the official Teensource.org channel on YouTube (http://www.youtube.com/teensource ). The Teensource.org YouTube channel is being launched in efforts to share information about teen sexual and reproductive health, including birth control, and Sexually Transmitted Diseases (STD's) such as HIV, Chlamydia, Herpes, and Gonorrhea.
Teen sex education website, Teensource.org, wants to educate teens and young adults about responsible sexual lifestyle choices via entertaining and educational videos on YouTube, the world's leading online video community. The Official Teensource.org YouTube Channel contains celebrity interviews, and information about free clinics throughout the state of California.
The videos located in the official Teensource.org YouTube channel can be seen via the YouTube mobile interface at http://m.youtube.com/teensource . The mobile version of the Teensource.org YouTube channel allows mobile users to watch videos right from their mobile phones. Cell phones that support streaming video, such as the iPhone, allow viewers to log into their YouTube account, and watch videos right from their mobile phone.
Teensource.org was launched in 2001 by the California Family Health Council: http://www.cfhc.org .
About TeenSource.org:
Teensource.org is a sex education website that offers sexual health education to youth at the same level that an outreach worker would, through an entertaining and interactive format. It is a resource for teens and young adults who are seeking information on healthy and responsible sexual lifestyles. The site includes video clips, which consist of celebrity testimonials, links to several other youth oriented health and social service websites, virtual free clinic tours, and links to free and low cost clinical services throughout the state of California.
About http://www.CFHC.org :
CFHC carries out its mission by coordinating and supporting the delivery of health services in community-based organizations throughout California. The organization directs funding for providers of family health services, performs advanced research in reproductive health care and contraception, conducts education, training and community outreach efforts, and tests, implements and monitors effective programs.
###