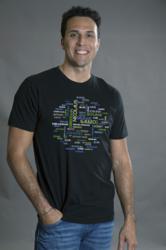 Let your geeky kid know you're thinking about him or her, and send a package full of small gifts they'll enjoy.
(PRWEB) September 27, 2012
It's a novelty now to get mail from a family member, so a child enjoying the first flush of freedom--or homesickness--will enjoy the surprise of receiving a box packed with thoughtful gifts. Send it when it's not a special occasion for the most impact. Keep in mind the brainy child's interests, whether they're robotics, programming, gaming, math, or astronomy.
Zombies may or may not still be hot with every freshman, but a search for "zombie kitty necklace" in etsy.com brings up a number of geeky possibilities. What zombie-lover wouldn't like the white zombie kitty made by a seller named theringleader?
What about an astronomy t-shirt or science fiction t-shirt? TeesForYourHead.com offers both in its line of geeky tees, and carries both unisex and women's tees with shaped sides and shorter sleeves.
Even if a kid is a neatnik, the sudden release from supervision may lead to a messy dorm room. Scientificsonline.com has a solution for keys that might be hiding under a mound of laundry: a Find It Key Finder, where a remote makes the keys beep. This assumes the remote will not be lost in the laundry.
And one final suggestion, for another not-too-large gift. Search on Zazzle.com for "geeky posters," and choose one that will make a freshman's dorm room look a little cozier. Who wouldn't want to sleep under a colorful periodic table?
Home-baked treats are always a welcome addition to the freshman diet. So go ahead and let that geeky kid know someone is thinking about them, and send a package full of small gifts they'll enjoy.