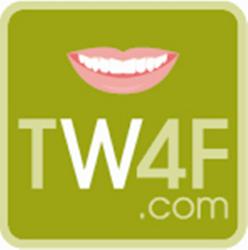 Auburn, Alabama (PRWEB) June 26, 2013
On June 27–29, the Academy of General Dentistry (AGD) will be hosting its Annual Meeting and Exhibits in Nashville, Tennessee.
TeethWhiteningforFree.com (TW4F.com) is a new company looking to put potential patients in contact with professional dentists in their area. People used to search the phone book to find local businesses and recommendations when needing services. Today, people search the web. TeethWhiteningforFree.com, using the power of Google search engines, seeks to connect local area dentists with those people looking for teeth-whitening services in their zip-code area. By purchasing a specific zip-code area, a dental practice will be the only one that pops up when someone uses TW4F.com to search for a dentist in that zip-code area. Come speak with the representatives of TW4F in Booth #226 for more information.
With over a million on-line searches every month for teeth whitening services, don't miss out on those inquiries that can become new customers and an increased client base for your dental practice.
How does this work? Using TeethWhiteningforFree.com, each member dentist offers some form of complimentary teeth whitening to those who schedule an office visit to have their teeth cleaned and/or an examination. Remember each dentist is the exclusive referral within that area code.
When you purchase the exclusive access to the specific zip-code area, dentists also become eligible for discounts on teeth-whitening supplies.
Be where the potential customers are, online, and be the exclusive referral in the zip-code area of your choosing.
Be sure to visit TeethWhiteningforFree.com at Booth #226 at the AGD- Nashville!