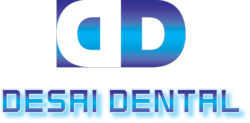 Desai is now offering $100 off teeth whitening treatment and has more specials on their website.
Orlando, Fl (PRWEB) October 21, 2012
Leading dentist in Orlando Fl, Desai Dental, is now offering a $100 discount off of teeth whitening services. The teeth whitening service provided is Zoom!, which can lighten a person's teeth up to eight shades in one setting of just one hour. Those interested should call (407) 487-2244.
From toddlers to senior citizens, Desai Dental treats a complete spectrum of dental issues with cosmetic, general, pediatric and implant dentistry. In addition, Dr. Desai is an emergency dentist in Orlando who can often provide same day treatment for issues such as chipped and broken teeth, toothaches, infections, and other dental trauma.
For cosmetic dentistry, Desai Dental offers a full spectrum of porcelain crowns, dental bonding veneers, tooth colored fillings and teeth whitening with Zoom.
Desai Dental serves the areas of Orlando, Apopka, Maitland, College Park, Winter Park, and Altamonte Springs. As a pediatric dentist in Orlando as well, Dr. Desai understands that children sometimes have serious dental issues that need professional help along with routine exams and cleanings to prevent future problems from taking place.
Along with the teeth whitening special, Desai is also offering a consult, exam and digital x-rays for only $49. For those interested in taking advantage of the $100 off Zoom! teeth whitening Orlando, the number to call is (407) 487-2244.