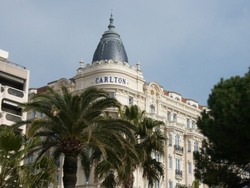 Major demands for English teachers come from Sophia Antipolis, which is near Cannes, The University of Nice and international schools in the region including Monaco
Owings Mills, MD (PRWEB) July 24, 2010
Leading TEFL certification course provider and English teaching training company, The Language House, recently announced the opening of their newest branch in Cannes, France. As TEFL jobs increase along the French Riviera, English teachers and prospective instructors alike will be able to gain TESOL/ TEFL certification at the new area office before establishing themselves abroad.
Founded in 2004, The Language House started in Montpellier, France as a provider of a 120 hour TEFL course which is a one month program that allows its graduates to teach English and live abroad. Upon completion of the course, successful candidates receive a TESOL/TEFL (Teachers of English as a Foreign Language) Certificate. As demand for this training has increased, The Language House now has locations in France, Italy, Morocco and Turkey all designed to help their clients live and work in the Mediterranean.
"Due to the exponential demand for English teachers in the French Riviera, we've had no choice but to open a second location in the region to compensate for the demand." says Gyl Golden, Regional Director. "Major demands for English teachers come from Sophia Antipolis, which is near Cannes, The University of Nice and international schools in the region including Monaco" she adds. Cannes is quite the cultural coastal city. On the one hand, there is the glamour of the Festival de Cannes as well as other star attractions but on the other hand, there is the small close knit community that still manages to maintain local charm and regional culture along with being surrounded by natural beauty.
The Language House offers a comprehensive strategy for finding TEFL jobs abroad which falls under its "Job Coaching Package". All included in the course fee, the following things are provided; both group and individual job consultations, unlimited access to the graduate- only jobs website, school contact lists, housing advice, a C.V./resume and interviewing session as well as unlimited follow-up job support after course completion.
The TESOL/ TEFL certificate course is designed to teach native or near native English speakers how to teach English to students of other languages. Along with the certificate, English teachers who graduate from this program receive The Language House's signature job coaching services with special emphasis on finding tefl jobs in France, Morocco, Italy, Turkey and their neighboring Mediterranean countries. With this certificate, course participants can travel anywhere in the world by teaching English.
Along with the TESOL/TEFL Course and job coaching packages, The Language House aims to be a full service provider for hopeful expatriates by providing language lessons in the country where they wish to live and work. In focusing uniquely in Mediterranean countries and partnering with the best schools available, The Language House is able to offer a wide variety of language immersion options. This intense language study program complements the plan of long-term world travel.
About The Language House
The Language House, an American corporation, operates by creating a network of alliances with existing language schools, businesses and organizations in the Mediterranean. By using only existing businesses and resources, The Language House is not only a full service gateway to Mediterranean countries for its clients but also contributes to the local communities where their sites are located.
To discover all the services that The Language House team provides, visit The Language House
Media contact: The Language House Inc. Gyl Golden
+33(0)6 84 83 85 59
# # #