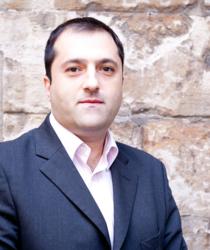 This award nomination demonstrates the flexibility, integrity and quality of Telappliant's VoIP solutions.
LONDON, UK (PRWEB UK) 28 February 2013
Telappliant, the leading Internet telephony provider for UK based small to medium sized enterprises (SMEs), has announced it has been shortlisted in the 'Best Business ITSP (Medium Enterprise)', 'Best Business ITSP (Small Enterprise)' and 'Best Consumer VoIP' categories for the forthcoming Internet Telephony Services Providers' Association (ITSPA) annual awards.
The event, scheduled to take place at the House of Commons Members Dining Room on 6th March 2013, will celebrate innovation and best practice in the fast-growing VoIP telephony industry. The award ceremony will be hosted by Dr Julian Huppert MP, Vice Chair of the Parliamentary Internet Communications and Technology Forum. An independent third party, Malden Electronics, conducted two months of technical testing for all three award categories.
Tan Aksoy, Chief Executive Officer at Telappliant, commented, "We are delighted to once again be shortlisted in both business and consumer categories at this year's ITSPA Awards. This demonstrates the flexibility, integrity and quality of our VoIP solutions. It also signals the increasing demand for innovative and robust VoIP services for business and home use."
Eli Katz, Chair of the ITSPA council, said, "Those shortlisted are an excellent line up to represent the significant growth of VoIP telephony and communications in both the consumer and business sectors".
For further information about Telappliant's business VoIP telephony systems, visit http://www.telappliant.com, or visit http://www.voiptalk.org for details of our consumer VoIP services.
Notes to editor
About VoIP
Internet Telephony is the ability to make voice calls over any Internet Protocol (IP) connection, particularly broadband, using Voice over Internet Protocol (VoIP). IP Communications also enable a rich multi-media set of advanced services, including Video, High Definition Sound, Instant Messaging and Presence. Internet Telephony Service Providers (ITSPs) can provide regular and enhanced phone line services – often at substantial cost reductions.
About ITSPA
Internet Telephony Services Providers' Association (ITSPA) is the UK's industry body for Internet Telephony Service Providers. Founded in 2004, it has over 60 members, ranging from the largest Tier one operators to the new entrants, providing services to millions of consumers and businesses. Given the rise in ITSPs (Internet Telephony Service Providers) it was deemed appropriate to form a representative body for the industry in order to both represent industry views to Government and also to implement methods of best practices.
About Telappliant
Telappliant provides Voice over IP (VoIP) telephony services to UK-based small and medium sized enterprises. It has been delivering Internet telephony solutions since 2003 and owns one of the largest VoIP networks in the UK, with over twenty thousand customers.
Telappliant delivers feature rich, highly advanced Internet telephony solutions and offers a range of services including hosted PBX, unified communications, SIP trunking, global telephone numbers and high speed broadband. The company is uniquely positioned to deliver state-of-the art, end-to-end communications solutions, offering high quality business support and dedicated account management. A founding member of the Internet Telephony Services Providers Association (ITSPA) and ITSPA Awards 2011-2012 Winner, the company is fully ISO 9001 certified. For further information about the Telappliant services available visit http://www.telappliant.com.