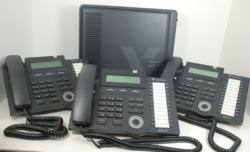 TelcoDepot.com continually provides phone systems, telecom equipment and VoIP solutions that are optimized for our various clients because we understand that every business is different and we try to give them what they need to thrive and grow
Bay Shore, NY (PRWEB) May 30, 2012
TelcoDepot.com is now offering special bulk purchase discounts on phone systems and VoIP solutions ordered by real estate companies. TelcoDepot.com is a provider of business phone system equipment and services covering VoIP phones, VoIP service, hosted PBX service, PBX phone system equipment, telephone system accessories and more, including VoIP phone system support. Shop for leading phone system equipment from brands like Aastra, Allworx, Grandstream, NEC phone system products, TalkSwitch, Xblue and Yealink at affordable prices with great support options.
Real-estate companies can now save costs significantly when they make bulk purchases of phone systems and VoIP solutions from TelcoDepot.com, the leading provider of small business telephony solutions.
Real estate is a very competitive business, and credibility, constant communication and good year-on-year reviews are absolutely essential for success. To reach all potential and existing clients as and at when needed, a reliable phone system network must be installed which is capable of not only handling a steady stream of incoming and outgoing calls, but also meets minimum expectations for voicemail, email, conferencing, paging and more, to always ensure that the business is in constant contact with its clients around the world.
It is therefore vital that real-estate companies invest in quality phone systems, VoIP solutions and other communications equipment that can cater for the kind of real-time voice and data handling that they need. To save costs and optimize, it is necessary to select contractors and suppliers that have the expertise required to design and deploy custom solutions that meet requirements and boost productivity while also eliminating redundancy and inefficiency.
"TelcoDepot.com continually provides phone systems, telecom equipment and VoIP solutions that are optimized for our various clients because we understand that every business is different and we try to give them what they need to thrive and grow by cutting costs, eliminating redundancy and improving efficiency, productivity and the prospects for near-term growth," says Yaron Ram, a TelcoDepot.com principal.
To learn more about the TelcoDepot.com special offering for real estate firms, including details on availability, pricing, discounts, systems and more, please call TelcoDepot.com support lines on 1-800-390-1200 or send an email to info@telcodepot.com.
About Telco Depot
Telco Depot is a leading supplier of quality business telephone systems, business VoIP service, VoIP phones, phone headset equipment, video surveillance systems, voice & data cabling solutions, conference phone solutions and Microsoft Response Point Systems. The company's top priority is to help its clients make informed decisions based on their specific small business phone system needs by providing experience and expertise and guiding them in selecting the best phone systems for their businesses. Telco Depot ensures that their phone systems are fully scalable, affordable priced, and provide the highest value for their clients.