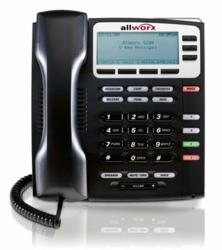 TelcoDepot.com provides communication solutions that are tailored specifically to the individual needs and requirements of businesses
Bay Shore, NY (PRWEB) May 02, 2012
TelcoDepot.com now offers special pricing and technical support options for banquet halls with regards to phone systems and specialized VoIP solutions. TelcoDepot.com is a provider of business phone system equipment and services covering VoIP phones, VoIP service, hosted PBX service, PBX phone system equipment, telephone system accessories and more, including VoIP phone system support. Shop for leading phone system equipment from brands like Aastra, Allworx, Grandstream, NEC phone system products, TalkSwitch, Xblue and Yealink at affordable prices with great support options.
Banquet halls, conference rooms and public spaces typically have extensive and very specific phone system and communication equipment needs from public address systems to multi-party conferencing and more. With such deployment environments, precision and scalability are usually foremost on the checklist as selected systems and configurations must meet requirements exactly as well as accommodate multi-dimensional expansion in the near future. Potential networking and conferencing issues which may occur in the course of routine day-to-day operations suggest the implementation of scalable VoIP-based multi-tasking architectures to cut costs significantly and improve efficiency in real-time communications.
Ultimately, more-than-adequate technical expertise is required in order to properly and completely provide for the specific needs and considerations for banquet halls and public spaces. TelcoDepot.com is a leading provider of business phone systems and VoIP equipment that is poised to provide targeted systems and solutions which cut costs, increase efficiency, eliminate redundancy, and provide a level of performance that generates significant near-term ROI.
With the offer from TelcoDepot.com, businesses stand to access quality systems, solutions and support that will enable them cut costs and save significantly, while also benefiting from deployed systems that boost productivity and efficiency, as well as improve prospects for future growth.
"TelcoDepot.com provides communication solutions that are tailored specifically to the individual needs and requirements of businesses, a philosophy and practice that allows us to continuously deploy solutions that are impactful, cost-saving and growth-friendly," says Yaron Ram, a TelcoDepot.com principal.
To learn more about the TelcoDepot.com special offering for banquet halls, including details on availability, pricing, discounts, systems and more, please call TelcoDepot.com support lines on 1-800-390-1200 or send an email to info(at)telcodepot(dot)com.
About Telco Depot
Telco Depot is a leading supplier of quality business telephone systems, business VoIP service, VoIP phones, phone headset equipment, video surveillance systems, voice & data cabling solutions, conference phone solutions and Microsoft Response Point Systems. The company's top priority is to help its clients make informed decisions based on their specific small business phone system needs by providing experience and expertise and guiding them in selecting the best phone systems for their businesses. Telco Depot ensures that their phone systems are fully scalable, affordable priced, and provide the highest value for their clients.