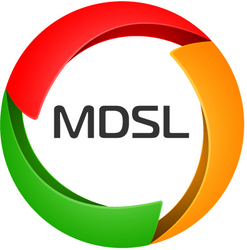 We will deliver the same level of transparency and cost containment to their worldwide telecom spend as we did for the Americas.
London, New York, Tokyo and Macau (PRWEB) March 3, 2010
MDSL, the leading provider of international telecom expense management (TEM) solutions, announced today that it has been selected by a top-ranked securities and investment firm to help manage its multi-million dollar telecommunications spend worldwide after an initial six-month sourcing and vendor management project for the Americas yielded savings in excess of $1 million.
"Over the last 15 months, many organizations have been charged with reducing costs. As a result of using our expense management software and telecom consulting services, our client has met many of its targets including significant reductions in vendor overcharges, a drastically reduced invoice processing cycle (from 30 days to 24 hours) and improved line-item reporting to internal clients and end-users," says CEO Ben Mendoza. "Our remit has now been broadened, and we are in the implementation phase of a long-term global project. We will deliver the same level of transparency and cost containment to their worldwide spend as we did for the Americas."
The firm's mission critical client connections for the Equities trading division have now been automated by the TEM solution. Previously one person managed the connections. Now they are managed by TEM which ensures that all telecom services are administered properly at all times.
"The key to our success is data integrity. Our ASP platform can be integrated easily into many different software environments and allows clients to control their own data," says TEM Sales Director Philippe Lignac. "This provides a telecom inventory that is real-time and reflects accurate information on contracts, pricing, chargebacks and reporting."
About MDSL
As the world leader in Telecom Expense Management (TEM) and Market Data Management (MDM), MDSL delivers software solutions and services that help international organizations reduce their costs significantly and on a global scale. More than 150 customers in over 34 countries trust in our products to improve their bottom line results and ensure a fluid and controlled use of their telecom and market data services.
# # #