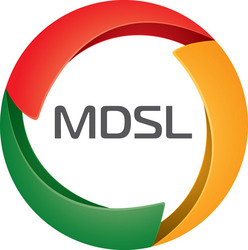 We can now provide our customers with international and independently verifiable assurance that we are continuously practicing due diligence in the area of information security
London, New York, Tokyo and Macau (Vocus) October 21, 2010
MDSL, the leading provider of international telecom expense management (TEM) and market data management (MDM) solutions, announced today that it has attained the globally recognized ISO/IEC 27001:2005 certification.
MDSL is the first telecom and market data expense management company to receive this important and internationally recognized credential for its Information Security Management System (ISMS).
Published in October 2005, the standard provides a model and independent certification for the establishment, implementation, monitoring, review, maintenance and improvement of an organization's formal ISMS.
It requires that organizations:
•Systematically examine information security risks, including threats, vulnerabilities and impacts.
•Design and implement a coherent and comprehensive suite of information security controls and other forms of risk treatment to address those that are deemed unacceptable.
•Adopt an overarching management process to ensure that information security controls continue to meet the organization's needs on an ongoing basis.
"We can now provide our customers with international and independently verifiable assurance that we are continuously practicing due diligence in the area of information security," says MDSL CEO Ben Mendoza. "This international certification demonstrates that our internal controls meet the corporate governance and business continuity requirements of our clients."
For more information, please visit http://www.bsigroup.co.uk/iso27001.
About MDSL
As the world leader in Telecom Expense Management (TEM) and Market Data Management (MDM), MDSL delivers software solutions and services that help international organizations reduce their costs significantly and on a global scale. More than 150 customers in over 34 countries trust in our products to improve their bottom-line results and ensure a fluid and controlled use of their telecom and market data services.
###