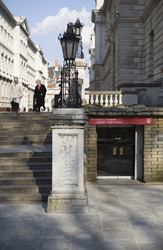 Fighting the War Against Avoidable Telecom Costs
London, New York, Tokyo, Macau and Paris, (Vocus) May 20, 2010
MDSL, the leading provider of international telecom expense management (TEM) solutions will host "Fighting the War Against Avoidable Telecom Costs," a TEM European best practice seminar, at the Churchill War Rooms, London, June 17, 9:30 a.m. to 2:00 p.m.
Join peers and industry experts for an agenda focused exclusively on managing, monitoring and measuring communications costs and supply chain management for large national and multinational organizations.
All participants will learn:
•10 new, proven strategies for TEM program success.
•How to eliminate billing errors with a streamlined and continuous bill auditing system.
Free mobility analysis available for the first 10 registrations.
To register for the event, please visit http://events.constantcontact.com/register/event?oeidk=a07e2va8kdg834dfe2a&oseq or e-mail tem2010(at)mdsl(dot)com.
Additional events will be held in New York in the Fall.
About MDSL
As the world leader in Telecom Expense Management (TEM) and Market Data Management (MDM), MDSL delivers software solutions and services that help international organizations reduce their costs significantly and on a global scale. More than 150 customers in over 34 countries trust in our products to improve their bottom-line results and ensure a fluid and controlled use of their telecom and market data services.
###