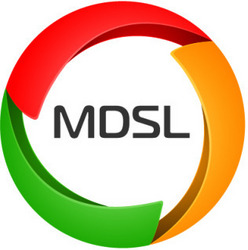 Keeping Track: Usage Metrics, Inventory Systems, and Reporting Challenges
London, New York, Tokyo and Macau (Vocus) October 7, 2010
MDSL, the leading provider of market data management (MDM) and telecom expense management (TEM), today announced a series of Hong Kong events to introduce Web MDM, the new web-based version of Market Data Manager, and showcase its award-winning international TEM solution to clients in the region.
As part of the Asia Pacific Financial Information Conference (APFIC) on October 11-13, the Sales Director for North America will participate in a market data expense management panel.
The session entitled "Keeping Track: Usage Metrics, Inventory Systems, and Reporting Challenges" will highlight:
•Inventory control and its role in allocating market data costs.
•Possibilities for new licensing metrics to enhance consistency, simplify administration, and encourage more flexible use of data.
The MDSL User Group – Asia 2010 meeting will be held this year at the Worldwide Executive Centre, World-wide House, Level 10, 19 Des Voeux Road Central, Hong Kong on October 11, 2:00 p.m. - 5:00 p.m.
MDSL User Group – Asia 2010 Agenda
Presentation of Web MDM features including:
•New permissions wizard
•Revamped Bloomberg and DACS interface
•Web-based reports library
•Faster invoice reconciliation
•Multiple languages
Telecom Expense Management: The Growing Asian Market
For more information about the MDSL User Group, please e-mail webenquiries(at)mdsl(dot)com. For APFIC conference information, please visit http://www.siia.net/apfic/2010/.
About MDSL
As the world leader in Market Data Management (MDM) and Telecom Expense Management (TEM), MDSL delivers software solutions and services that help international organizations reduce their costs significantly and on a global scale. More than 150 customers in over 34 countries trust in our products to improve their bottom-line results and ensure a fluid and controlled use of their market data and telecom services.
###