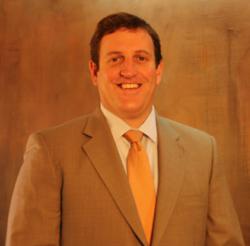 Hattiesburg, MI (PRWEB) February 28, 2013
CompTIA is a recognized authority in IT education and public policy advocacy, and the largest non-profit IT trade association in the world. Its Telecom Advisory Council was created to provide strategic insight and vendor-neutral guidance on the evolving and expanding relationships between agents who sell telecom services and IT solution providers who focus on data needs – historically two separate sales channels that are moving closer together out of business necessity and customer demand.
"The worlds of telecom and IT continue to converge as a rapid pace, making it incumbent on our industry to identify the challenges and develop strategies to address this trend," said Annette Taber, vice president, channel strategies, CompTIA. ""CompTIA is pleased to welcome Bryan Schroder and Cynergy Services to the Telecom Advisory Council. Their expertise, insights and perspectives will be valuable in the discussions we have and the results we deliver."
Bryan Schroder is a co-founder of Cynergy Services and former Vice President of Sales at TalkSouth, Inc. He was instrumental in the explosive growth that TalkSouth achieved, adding hundreds of new accounts while recruiting, training, and developing a top performing sales and marketing organization. The growth of TalkSouth fueled the need to create the truly comprehensive telecommunications management company that is now Cynergy Services.
"It's a huge honor to be a member of CompTIA's Telecom Advisory Council and I'm excited about working with the other council members," says Schroder. "CompTIA is a leader in the IT industry and this council is important in shaping best practices as it pertains to the convergence of IT & telecommunications."
Among the issues the council intends to explore are strategies for setting sales and revenue goals and commitments; establishing and protecting account ownership, rules for interfacing with customers; the need for formal contracts and communications; project management rules; adoption of new technologies, business models and vertical markets; and operational process efficiencies.
About CompTIA
CompTIA is the voice of the world's information technology (IT) industry. Its members are the companies at the forefront of innovation; and the professionals responsible for maximizing the benefits organizations receive from their investments in technology. CompTIA is dedicated to advancing industry growth through its educational programs, market research, networking
About Cynergy Services
Cynergy is a Telecommunications Expense Management Firm that enables clients to achieve significant financial benefits by maximizing telecom efficiencies. Cynergy is able to achieve an average of 15%-20% telecom savings for its clients. This is accomplished through precise management of client's everyday telecom needs to include local, long distance, Internet, data, and mobile devices. An active member of TEMIA, the Telecom Expense Management Industry Association, Cynergy has clients with operations in all 50 states and Canada.