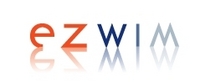 Amsterdam (PRWEB) August 19, 2008
Ezwim, a leading Software-as-a-Service (SaaS) provider for Telecom Management Services to operators and enterprises, today reported results for the 1st half of 2008. The Monthly Recurring Revenue (MRR) has grown 22 percent in the first half of 2008. Ezwim expects MRR to grow over 50 percent for the full year 2008. Ezwim also enjoyed its 10th consecutive quarter of double digit net earnings.
Ezwim points to the releases of its MNC Portal and Telecom Service Management (TSM) services and adoption of the SaaS model within large enterprises as key growth drivers. Resulting in an increase of international revenues by 39 percent compared to the first half of 2007 and 17 contract signings.
"Our performance reflects a growing interest in services to optimize telecom expense management internationally", commented Ron van Valkengoed, CEO of Ezwim. "International organizations want to centrally view and analyze their mobile and fixed communications spending around the world. In today's economic climate, companies need to boost operational efficiencies and reduce costs. Ezwim's strategic decision to launch the MNC Portal; the multi-country and multi-currency telecom administration was received with overwhelming market acceptance."
Information:
Wendy van Meer, Marketing Manager
p: +31 (0)20 888 4388
w: ezwim.com
Notes
Ezwim, a global leader in Telecom Management, provides telecom expense management and Telecom Service Management software to enterprises and operators. Ezwim's software enable global organisations to gain visibility into, and control over, the mobile and fixed communications assets and costs. This can cause then process efficiencies and dramatic telecom cost reductions.
###