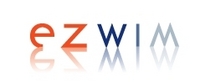 Amsterdam (PRWEB) April 7, 2009
Simmplus, a Managed Mobile Communication Service provider, has been selected as Ezwim's Partner of the Year 2008. Simmplus was recognized for their successful and service-oriented approach in selling and implementing fully managed mobile services across Europe. Telecom cost management is a core focus of Simmplus, the company helps its clients to control costs by offering them insight into costs and transparent reporting. This focus does not only result in new clients but also in the Ezwim Partner of the Year Award.
Ron van Valkengoed, Managing Director of Ezwim: "We offer Telecom Management services globally and reliable partners are very important to Ezwim. Simmplus does not only help us to realize our commercial targets but also to increase awareness for professional telecom cost management services among enterprises. Their dedication and achievements across Europe makes Simmplus the well deserved winner."
Jurriaan Roeland, Sales Director of Simmplus is very pleased that his company has been awarded Ezwim Partner 2008; "This award is not only a recognition of our approach to customer service, but also for our successful cooperation with Ezwim.
Satisfied customers are the best proof of our joint success; telecom cost control is nowadays very high on the corporate agenda and our results in 2008 offer good perspectives for our joint proposition in 2009."
About Ezwim
Ezwim, a global leader in Telecom Management, provides Telecom Expense Management and Telecom Service Management software to enterprises and operators. Ezwim's Software-as-a-Service (SaaS) solution enables global organizations to gain visibility into, and control over, the mobile and fixed communications assets and costs. Ezwim services enable dramatic telecom cost reductions and process efficiencies.
###