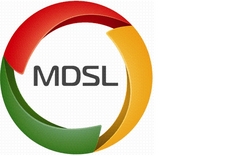 The opening of the Paris office is extremely exciting
London, New York, Tokyo and Macau (Vocus) April 8, 2010
MDSL, the leading provider of international telecom expense management (TEM) solutions, continues its global expansion with the opening of MDSL France, the company's new office in Paris, created to support existing clients and partners and drive sales growth in the country.
The TEM market in France is undergoing formidable growth, especially as financial institutions, service organizations and transportation and utility companies increasingly focus on expense management. The new office will enable MDSL to meet the growing demand as well as provide real-time, locally-based services to existing customers.
MDSL France will be managed by Guys Mans, formerly a sales manager with CISCO France.
"The opening of the Paris office is extremely exciting," says Guys Mans. "Now for the first time, a top global TEM company has established a presence in this extremely important international economic center. We are thrilled about being on location and are confident that our position here will enable MDSL to deliver improved telecom management services to existing clients and partners."
"The new regional office is a decisive step in our global growth strategy," explains Philippe Lignac, Global TEM Sales Director. "MDSL France brings us closer to our clients in the region and enables us to provide faster, more effective, telecom audit and project related services."
About MDSL
As the world leader in Telecom Expense Management (TEM) and Market Data Management (MDM), MDSL delivers software solutions and services that help international organizations reduce their costs significantly and on a global scale. More than 150 customers in over 34 countries trust in our products to improve their bottom-line results and ensure a fluid and controlled use of their telecom and market data services.
###