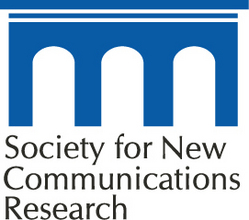 This study will offer insights to help CSPs create business opportunity out of the challenge that is inherent in the tsunami of social media-driven data and network traffic," said Jeff Edlund, chief technologist, Communications & Media Solutions, HP
San Jose, CA (PRWEB) October 19, 2010
The Society for New Communications Research (SNCR) today announced the launch of a new study exploring the impact of social media on communications service providers (CSP). Sponsored by HP, this seminal study is designed to explore the challenges and opportunities posed by the growth and adoption of social media tools and technologies on service providers. The study is being led by SNCR Senior Fellows David Strom and Charlotte Ziems.
Specifically this study will explore such questions as:

How are CSPs evaluating the impact of the increase in data traffic generated by social media on their current and future business?
What impact has the use of social media made on CSPs' product and service offerings and business models?
To what degree has customers' use of social media affected CSPs' business?
What role will social media play in CSPs' overall business strategy and product roadmap in the next three to five years?
"Social media is in the spotlight these days, with Facebook surpassing Google in terms of page views. Given social media's exponential growth and adoption rates over the past few years, it's important to understand its implications for telecommunications vendors," stated IT and social media expert and SNCR Senior Fellow David Strom, who is leading the research study.
"This study will offer unique insights to help CSPs create business opportunity out of the challenge that is inherent in the tsunami of social media-driven data and network traffic," said Jeff Edlund, chief technologist, Communications and Media Solutions, HP. "Whether it's the 90 million-plus tweets daily or the 30 billion-plus pieces of content being shared each month on Facebook, social media is here to stay."
The methodology for this study includes both qualitative and quantitative elements. A survey is being used to gather quantitative data about CSPs' perceptions about the challenges, opportunities and threats posed by social media adoption. In addition, interviews are being conducted among a set of survey respondents as part of the second phase of the study. The final study report will blend the survey research findings and the interview results to offer a well-rounded examination of the topic.
All professionals working within the CSP industry are invited to participate in this research study by completing a brief online survey, which is available at http://sncr.qualtrics.com/SE/?SID=SV_aiakN1TUeGFyQG8.
Those who complete the survey will receive an invitation to take part in a web based briefing sharing the research findings, as well as a special discount to attend the 5th Annual Society for New Communications Research Symposium, Awards & Anniversary Gala at Stanford University on November 4-5, 2010, where the initial findings will be presented.
About the Society for New Communications Research (SNCR)
The Society for New Communications Research is a global nonprofit 501(c)(3) research and education foundation and think tank dedicated to the advanced study of new communications tools, technologies and emerging modes of communication, and their effect on traditional media, professional communications, business, culture and society. For more information about the Society for New Communications Research, visit http://www.sncr.org or call +1 (408) 266-9658.
# # #