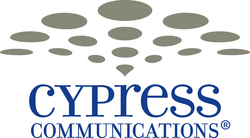 Cypress' long history of successfully providing communications to tenants in our buildings made it easy to award them the exclusive riser management contract
Atlanta (Vocus) October 8, 2009
Cypress Communications® today announced that it has been selected as the exclusive provider of riser management services for One World Trade Center in Long Beach, Calif. The 27-story building on Ocean Boulevard is managed by Legacy Partners, a leader in commercial and residential real estate. As the exclusive riser manager for One World Trade Center, Cypress will maintain the organization and safety of the telecommunications infrastructure throughout the 27-story, 573,000 square foot Class A office tower.
"Cypress' long history of successfully providing communications to tenants in our buildings made it easy to award them the exclusive riser management contract," said Scot McCullough, senior property manager, Legacy Partners at One World Trade Center. "By outsourcing this element of our business to Cypress, we were able to offload the expense of maintaining communications infrastructure, saving us money while gaining substantially better value, which in turn creates greater value for our tenants. We are excited about this expanded partnership with Cypress."
Cypress' riser management services include everything from the installation and maintenance of telecommunications infrastructure to the ongoing management of internal cabling and network equipment. Cypress currently provides riser management services for millions of square feet of commercial office space in marquee buildings throughout Boston, Chicago and Los Angeles.
"Cypress' 25+ years of experience managing communications infrastructure and services across the U.S. makes us an ideal riser manager for this landmark building," said Frank Grillo, executive vice president of marketing at Cypress Communications. "Legacy Partners will find our communications expertise unmatched, and tenants in the One World Trade Center building will be able to more easily leverage our vast experience managing enterprise communications."
In addition to riser management services, Cypress also offers an array of communications solutions. With a national network and local presence in 38 states, Cypress offers everything from traditional voice and data solutions to fully hosted VoIP and hosted unified communications. Small-to-medium enterprises across the U.S. can take advantage of Cypress' solutions with no capital expense and no need to hire, train or devote internal staff to managing the solution.
About Cypress Communications
For over 25 years, Cypress Communications has been helping small-to-medium enterprises (SMEs) connect, communicate, collaborate and continue® with a range of fully hosted and managed voice, data and Internet solutions. Beginning in 2006, Cypress revolutionized the communications industry with its hosted VoIP and hosted unified communications solution, C4 IP, making it easy for SMEs to take advantage of productivity-enhancing technology such as integrated audio and Web conferencing, multimedia collaboration tools, presence, chat, Microsoft® Outlook integration, and more. As a Deloitte Fast 50 and Fast 500 award recipient, Cypress is recognized as one of the fastest growing telecommunication companies in North America. In 2008, the company was also named one of Atlanta's Best Places to Work. Cypress' hosted unified communications solution has received numerous awards and accolades, with 18 awards for excellence and innovation to date. The company's Web address is http://www.cypresscom.net.
For more information, contact:
Heather Whitt Roberts
Cypress Communications
404-442-0034
© 2006-2009 Cypress Communications, Inc. The Cypress Communications logo is a registered service mark of Cypress Communications, Inc. C4 IP and Connect. Communicate. Collaborate and Continue are registered trademarks of Cypress Communications. All other marks used herein are the property of their respective owners.
###