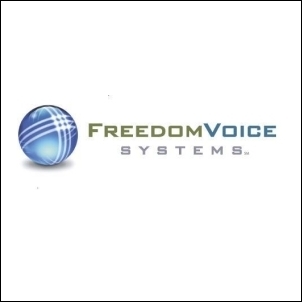 A variety of simple keypad controls, such as volume, mute and lecture mode, allow the moderator to easily manage the meeting.
Encinitas, CA (PRWEB) April 3, 2007
FreedomVOICE Systems, a leading provider of integrated virtual office tools, today announced the launch of conference call teleconferencing service ConstantConferencing, designed for small and mid-sized companies.
"Teleconferencing is a tremendous business tool," said Eric Thomas, founder and CEO of the ten-year-old company. "It used to be costly and time intensive to set up a conference call. Not now -- ConstantConferencing is available 24/7 and it's extremely easy to use."
Companies can schedule a conference call with workers in diverse locations all over the country whenever the need arises. Callers dial their special toll-free number, enter a PIN and start teleconferencing.
According to company officials, with ConstantConferencing there are no operators and the system is reservation-less. With teleconferencing, calls can be any length of time and may be conducted over toll-free or local phone lines. Callers pay a flat rate fee that ranges from 7.9¢ to 12¢ per minute. Existing FreedomVOICE Systems customers are offered a bundled calling rate that further reduces their cost.
"ConstantConferencing lets small and mid-sized organizations utilize the power of live conferencing formerly reserved for large corporations," said Thomas. "A variety of simple keypad controls, such as volume, mute and lecture mode, allow the moderator to easily manage the meeting."
About FreedomVOICE Systems
Founded in 1996, FreedomVOICE Systems (FVS) develops and markets a comprehensive slate of integrated virtual office tools that allow businesses and professional offices to interact more effectively with their customers, clients, patients and associates. FVS' feature rich systems and flexible technology enable users to enhance their image, communicate seamlessly whether by teleconferencing, conference call, fax or email, track marketing effectiveness and enhance their service by increasing their availability. The company offers a wide array of products and services from 800-number toll free services to more advanced unified communications systems. For more information, please call 800-477-1477 or visit http://www.freedomvoice.com
Contact: Bruce Bond
FreedomVOICE Systems
800-477-1477 ext. 822
bruce(at)freedomvoice.com
###