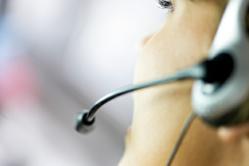 Any other organisations must ensure that they know who their telemarketers are calling at all times, to avoid penalties such as Heritage Financial Solutions have, no doubt, regrettably experienced.
(PRWEB) December 14, 2012
The Australian Communications and Media Authority recently held an investigation into Australian Finance Solutions provider 'Heritage Financial Solutions Pty Ltd' which has resulted in the company having to pay a figure of $17,000 to the ACMA. The official media release from the ACMA can be found here.
It is reported that the infringement notice was ordered to the Australian Finance Company upon allegations that they had been calling numbers that were listed on ACMA's DO Not Call Register. ACMA's investigation found that the calls promoting Heritage Financial Solutions were made - without the finance company checking the numbers against the register, an act that is illegal in Australia.
The ACMA were alerted to this issue by various industry complaints, which consisted of the Financial Solutions Company not having adequately supervised the activities of the organisations telemarketers.
In light of the announcement, NooJee Telephony Solutions Director Mr. Brett Sutton reiterates ACMA's message of the importance that all Australian companies abide by the rules and regulations the ACMA puts in place, which include the Do Not Call Register.
"Australian Companies are fully aware that it is illegal for fax marketers or telemarketers to make any form of contact to people that have put their names down on the Do Not call Register. That could be a registered mobile phone, fixed line or fax number." Mr. Sutton said.
Research that was conducted in 2011 by ACMA reportedly found that a total of 88 per cent of people with registered numbers on the Do Not Call Register (DNCR) indicated a significant decrease in unsolicited telemarketing calls.
Mr. Sutton adds that in some cases, organisations such as charities, religious and public interest organisations are exempt from the Do Not Call register - under the Do Not Call Register Act 2006. "Any other organisations must ensure that they know who their telemarketers are calling at all times, to avoid penalties such as Heritage Financial Solutions have, no doubt, regrettably experienced."
About Noojee Telephony Solutions:
Noojee Telephony Solutions design and build telephony solutions for the contact centre markets. Ranging from small one person telemarketing systems through to 100 plus seat contact centre solutions with a predictive dialer, ACD, IVR, Reporting and recording. All of Noojee's products are designed, developed and supported by their Australian based team. For more information visit their website http://noojee.com.au/ or follow them on Twitter https://twitter.com/noojeetel