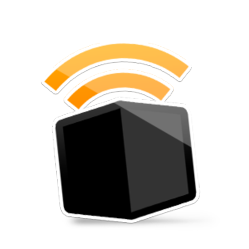 One insurance company has estimated a 20% lower accident rate amongst its young drivers who use telematics devices.
(PRWEB UK) 29 May 2013
Many drivers, particularly younger drivers, are increasingly turning to telematics-based car insurance in order to find more affordable cover. Telematics technology enables car insurance providers to base premiums on motorists' actual driving behaviour as well as other more traditional factors such as age, driving experience and postcode. Using either a small black box or a smartphone app to record indicators such as acceleration and deceleration, speed, time of day and distance driven, safe driving can be rewarded with a lower car insurance premium.
Car insurance comparison site Tiger.co.uk offers its users more telematics -based brands than any other comparison site and these polices now account for over 15% of its sales.
The site is now highlighting the benefits of black box insurance technology that go beyond cost savings and that could deliver significant road safety improvements for all road users as well as for those using the new technology.
The Royal Society for the Prevention of Accidents (RoSPA) report published earlier this year in the form of its "Road Safety And In-Vehicle Monitoring (Black Box) Technology" policy paper. This highlights many of these safety gains. Clearly, the driving feedback provided to drivers via the technology will in itself encourage (and ultimately reward) those who choose a telematics policy - especially younger drivers - and this will lead to safer roads for all motorists. One telematics insurance company has estimated a 20% lower accident rate amongst its young drivers.
The RoSPA paper also, however, highlights other potentially wider safety benefits:

Data generated can provide research into overall driving behaviours that could inform future road safety campaigns.
Location-based data can help to identify problems or potential accident hot spots on the road network.
For businesses who use telematics technology across fleets of vehicles, the ability to assess drivers and the use of this data to improve safety and reduce crash rates is evident: The paper showcases studies that have seen the use of monitoring devices lead to reductions in accidents of 20% to 38%.
The early and automatic notification of the emergency services to serious accidents when the telematics device records sudden and dramatic deceleration.
Commenting on the RoSPA paper, Tiger.co.uk's Commercial Director was supportive of its findings: "The RoSPA policy paper highlights many of the non-financial benefits of telematics car insurance. Tiger.co.uk currently carries 12 telematics brands and we see increasing numbers of drivers - particularly younger drivers - turning to this kind of policy. Not enough has been made of the safety benefits that telematics delivers. Additionally, policies based on fitted black boxes can provide a tracker service in the event of car theft".
About Tiger.co.uk
Tiger.co.uk is a trading name of Call Connection Ltd. Tiger.co.uk is a UK based, independent car insurance comparison site, offering insurance quotes from over 150 motor insurance brands. Call Connection Ltd is authorised and regulated by the Financial Conduct Authority (number 308374).