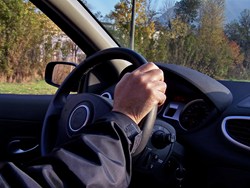 Tiger.co.uk has been quick to ensure it can offer a range of these products to its shoppers.
(PRWEB UK) 8 May 2012
Telematics or "black box" car insurance uses satellite technology to collect data on the actual driving performance of motorists, looking at areas such as acceleration, braking and the time periods when a vehicle is driven. This data is then utilised to calculate car insurance premiums.
Analysis carried out by Co-operative Insurance that looked at 10,000 telematics insurance customers aged between 17 and 25 revealed that this group were 20% less likely to be involved in a crash than those with a standard policy. It also seems that drivers who opt to take out a telematics based car insurance policy have less serious accidents, as insurance claims from customers with a box fitted are typically 30% less than those without.
Telematics based car insurance was first introduced in 2006 by Aviva. At that time the technology was still relatively new and as such quite costly to install. Since then many more insurers have started to introduce these products and car insurance comparison site Tiger.co.uk has been quick to ensure it can offer a range of these products to its shoppers.
Andrew Goulborn, Commercial Director for the site, commented: "It is great to hear that telematics based insurance appears to be encouraging better driving habits among younger drivers. As evidenced by some analysis we carried out in April this year, this type of product appears to be growing in popularity not only among younger drivers, but across the driving population as a whole. Almost 15% of policy sales through our site are now accounted for by telematics products. The industry is predicting that the growth of these products will continue and as a comparison site we aim to keep on top of developments in this area and continue to offer shoppers a wide range of products. We are proud to say that we currently provide car insurance quotes from four telematics insurance providers on Tiger.co.uk and are in discussion with a further six providers about introducing their brands over the coming year."
About http://www.tiger.co.uk:
Tiger.co.uk is a trading name of Call Connection Ltd. Tiger.co.uk is a UK based, independent motor insurance comparison site, offering insurance quotes from over 140 insurance brands. Call Connection Ltd is authorised and regulated by the Financial Services Authority (number 308374).