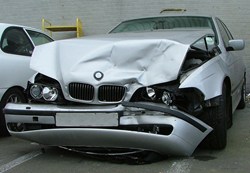 the price of young driver insurance premiums can drop by as much as £1,000 when taking out a telematics policy.
(PRWEB UK) 15 August 2012
A rather shocking statistic published by Young Drivers at Risk, a publication based on a recent survey of 14,000 young drivers between the ages of 18 to 24 on the AA/Populus panel, revealed that 23% of respondents were found to have been involved in a road crash within 6 months of passing their test. And that, unfortunately, is not the end of the bad news delivered by the survey; 26% of younger drivers claimed to have been involved in a collision within two years of passing their test and 28% had been involved in an accident by the time they reached 21 years of age.
All of this does not bode well for those trying to obtain cheap car insurance for young drivers. Statistics such as these highlight why the cost of young drivers insurance is priced at such a premium, but there could well be hope in the guise of telematics based car insurance.
Telematics car insurance is not only being credited with saving drivers money – a recent report from the British Insurance Brokers Association claimed that in some cases the price of young drivers insurance premiums can drop by as much as £1,000 when taking out a telematics policy – but some policies can also offer peace of mind when it comes to road safety too.
The box technology fitted by some insurers is also set up to track accidents and theft. An example of this is the product on offer from insurethebox which alerts the insurer in the event of a severe collision. If a collision occurs the company makes contact with the driver to assess the circumstances and, if appropriate, will contact the emergency services. The box also records circumstances related to the incident such as the location, time of day and the force of the impact – all of which can provide valuable evidence in the event of a claim.
Andrew Goulborn, Commercial Director for Tiger.co.uk commented: "The figures published by the AA make for grim reading and place focus on the need to make road safety education a priority when teaching young people how to drive. We keep a close eye on developments in telematics car insurance and it is clear that this type of product has the potential to help young drivers access cheaper car insurance, but importantly it can also play a role in encouraging safer driving on the road and to capture valuable information if accidents occur. We currently feature five telematics car insurance providers on Tiger.co.uk and have plans to add more new brands to the panel over the coming months."
About http://www.tiger.co.uk:
Tiger.co.uk is a trading name of Call Connection Ltd. Tiger.co.uk is a UK based, independent motor insurance comparison site, offering insurance quotes from over 150 insurance brands. Call Connection Ltd is authorised and regulated by the Financial Services Authority (number 308374).