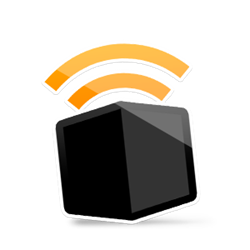 Tiger.co.uk currently has eleven telematics insurers on its panel – more than any other comparison site
(PRWEB UK) 10 May 2013
As a result of the EU Gender Directive, many young female drivers are having difficulty affording the rising cost of car insurance policies. Despite an overall drop in car insurance prices year-on-year, recent reports show that young female drivers are finding themselves subject to massive increases in premiums when they come to purchase traditional car insurance as a result of the recent EU Gender Directive.
Car insurance comparison site Tiger.co.uk is reporting a huge rise in the sales of telematics car insurance policies to female motorists. Sales figures from Tiger.co.uk for the first quarter of 2013 show that there has been a 43% rise in sales of telematics to female drivers compared with the same period in 2012 which was more than four times the rise in telematics sales to male drivers. Telematics policies in general are growing in popularity - currently more than one in seven policies sold through Tiger.co.uk in 2013 are telematics policies and that figure is expected to grow as the year progresses.
Telematics policies, often known as "pay as you drive" or "black box" insurance policies, tend to be aimed at younger drivers and involve a tracker being installed in the car to record a motorist's driving behaviours. The data which the tracker records varies from insurer to insurer but it could include how many miles are driven; how fast the motorist drives; and at what time of day. With this data, the insurer will then adjust how much the driver will have to pay for insurance based on the performance of the driver. Driving carefully is rewarded in various ways but more dangerous driving can result in increased premiums.
Because of these factors, telematics car insurance can be a more affordable option for younger drivers than standard car insurance, but as evidenced by figures published by Tiger.co.uk earlier this year, these products are increasingly popular with all age groups.
Andrew Goulborn Commercial Director at Tiger.co.uk commented on the latest figures: "We're very pleased to see an increase in telematics sales to female drivers. This shows that in the face of the pricing increases for younger female drivers that are the result of the EU Gender Directive, more young women are out to definitively prove that they are safer drivers. They understand that the use of this new technology in insurance could save them money. Tiger.co.uk currently has eleven telematics insurers on its panel – more than any other comparison site - some of which have a particular focus on women's car insurance. As a result we hope to see more and more telematics sales in the latter part of the year."
About http://www.tiger.co.uk
Tiger.co.uk is a trading name of Call Connection Ltd. Tiger.co.uk is a UK based, independent motor insurance comparison site, offering insurance quotes from over 150 motor insurance brands. Call Connection Ltd is authorised and regulated by the Financial Conduct Authority (FCA number 308374).