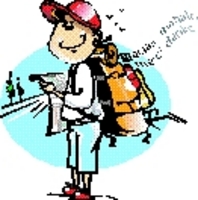 The LangCommLingo Telephone Interpreting service literally does put an interpreter in your pocket when you are traveling.
New York; London (PRWEB) September 4, 2009
Transatlantic Translations, a leading provider of translation services to organizations worldwide, launches LangCommLingo. An "on demand" Telephone Interpreting service designed with the traveler in mind. Transatlantic Translations, through its trading subsidiaries, has provided Telephone Interpreting services to commercial organizations across the world for some time. Now, with the launch of LangCommLingo, vacationers, student travelers, tourists and business travelers alike have 24/7 access to their network of interpreters previously only really available to companies and public sector organizations.
http://www.LangCommLingo.com is an easy to navigate website which provides users with a 3 minute sign up process for subscription to LangCommLingo's Telephone Interpreting service. Customers have the choice of two tariffs - European Languages only, or Worldwide Languages - and may take out a 12 month subscription for the most appropriate solution based on their travel plans. There are currently 30 European Languages available via LangCommLingo, with a further 120 more making up the total range of Worldwide Languages. LangCommLingo's network of interpreters are all fluent in English and at least one other language. The interpreting service is always from, or to, English and another language.
Subscribing to LangCommLingo requires a single payment and thereafter customers only incur costs when they require an interpreter. Interpreter charges are based upon a set "per minute" cost, irrespective of the language or the time of day. LangCommLingo charges the customer's credit card directly.
Upon subscribing to LangCommLingo, the client receives an e-mail and TEXT message automatically which includes the phone number and instructions on how to access the service, an account number and language codes. Customers then have the ability to be connected with an interpreter instantly over the telephone by dialing either a US or UK based phone number.
LangCommLingo's service can be accessed via a fixed telephone, cell phone or VOIP. Depending on the situation, the interpreter can be heard via the phone's speaker, or via a 3 way connection in a remote situation.
"Anyone who has traveled internationally will have experienced problems with communication, because of the language barrier, at some time or other", says Chris Crothall, CEO of Transatlantic Translations. "It can be quite fun when ordering a meal in a restaurant and you get it wrong, but when the matter is less frivolous then communication is paramount", Crothall continues. "The LangCommLingo Telephone Interpreting service literally does put an interpreter in your pocket when you are traveling. "LangCommLingo gives travelers the peace of mind which goes with knowing that communication is not going to be the issue in a difficult situation", Crothall states. "It may be a hotel reservation that has gone astray, or perhaps your luggage; it could be a collision in your hire car, or the need for some urgent medical treatment. LangCommLingo's 24/7 service across 150 languages could literally be a life-saver in certain emergency situations".
For further information please contact Andrew Rowley (UK +44 (0)845 055 9756) or Chris Crothall (US +1-888 723 3799)
Editorial contact: UK
Andrew Rowley e-mail: AR (at) LangCommLive (dot) co (dot) uk
Transatlantic Translations, New Broad Street House, 35 New Broad Street, London, EC2M 1NH, UK
Tel: +44 (0)845 055 9756 http://www.LangCommLingo.com
Editorial contact: US
Chris Crothall e-mail: Chris (at) TransatlanticTranslations (dot) com
411 Theodore Fremd Avenue, Suite 206 South, Rye, New York, 10580, USA
Tel: +1 888 723 3799 http://www.LangCommLingo.com
Product contact: UK
Andrew Rowley, e-mail: AR (at) LangCommLive (dot) co (dot) uk
Product contact: US
Chris Crothall e-mail: Chris (at) TransatlanticTranslations (dot) com
Further information:
LangCommLingo, a division of Transatlantic Translations LLC, provides a unique and dynamic phone-interpreting service that enables anyone anywhere to communicate instantly with a person who does not have nor share a working knowledge of the English language.
The LangCommLingo interpreting services gives consumers access to interpreters 24/7, 365 days per year by offering an on-the-spot language option by way of telephone loudspeaker, cell phone and/or VOIP, depending on the situation. Access to the service is simple and flexible, making it cost-effective for travelers whether traveling on business or for pleasure.
Telephone interpreting is not a new concept to many US organizations nor some UK companies, however the LangCommLingo service is specifically provided with the tourist, student traveler, business traveler and general travel consumer in mind. LangCommLingo's service:

Is a dedicated interpretation service
offers fast and easy access to an interpreter by means of a dedicated phone number, a unique access code and language options
is charged by the second, not by the minute, with charging starting only after connection to the interpreter
covers more than 150 languages in total
offers a network of more than 1700 qualified interpreters who have signed non-disclosure agreements and are regularly screened
Commercially the market for Telephone Interpreting extends to nearly every market sector, both public and private, anywhere, in fact, where the absence of an English common mother tongue can cause a breakdown in general communication and understanding. LangCommLingo harnesses the experience and professionalism of their interpreter network to provide security and peace of mind to travelers, wherever they might be in the world.
LangCommLingo is a division of Transatlantic Translations LLC, based in NY.
Text and images ©2009, Transatlantic Translations LLC. Receipt of this information implies the freedom to publish it in full or as an edited version. LangCommLingo and its agents reserve all rights to make photocopies, digital scans and digital copies of media coverage arising from its press releases and submitted articles, free of payment to the media owners.
###