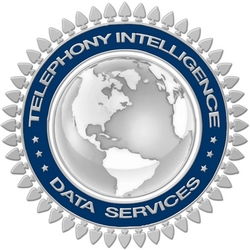 Fort Lauderdale, FL (PRWEB) April 19, 2011
Telephony Intelligence Data Services has released the engine behind TIRS the telephone and carrier lookup tool for use with business and government applications. The TIDS API allows companies to integrate real time telephone number data that are usually only provided by expensive consumer websites. The information provided by this telephone data API includes the owner's name, street address, city, state and zipcode. It can also provide the phone carrier that the telephone number owner uses along with additional equipment information.
Organizations that are using this data range from Local, State and the Federal Government to long distance companies who need carrier data information. These companies are provided with API documentation that their developers then use to integrate the data provided by the TIDS API into their systems. The prepaid service is unique from anything currently available and becoming widely popular.
The phone lookup application TIRS is a long standing tool that has been used by investigators for years. TIRS allows approved users to generate reports with the same telephone information without any development needed. Now, with the addition of the API for development use to the TIRS web application, Telephony Intelligence Data Services has telephone information solutions for both small and larger businesses and organizations.
# # #