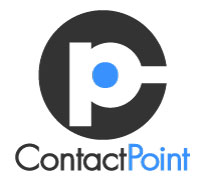 To be frank, this Service Ensure partnership between ContactPoint and Telephone Doctor is going to revolutionize the way businesses communicate with their customers
St. George, UT (PRWEB) January 26, 2012
Telephone Doctor today announced a partnership with ContactPoint to offer a new training accountability program called Service Ensure. Service Ensure will be an exclusive offering of Telephone Doctor. This means that Telephone Doctor's legendary training will now be supported by exclusive call recording, call scoring and call goal-setting features powered by ContactPoint's new performance management tool, LogMyCalls.
Telephone Doctor has helped over 30,000 organizations improve service delivery by providing world class training DVDs, eLearning and on-site workshops. Now, that training will be combined with the cutting edge performance management technology provided by ContactPoint, to ensure improved service and success.
"Giving our customers access to call recording and scoring is going to be an extremely valuable addition to our training tools," Telephone Doctor Founder and President Nancy Friedman said. "Our new Service Ensure partnership with ContactPoint will allow us to truly measure the success of those we train. We are thrilled to make a tool like this available to our customers through our Service Ensure program. "
"Our partnership with Telephone Doctor is something we are very proud of. They are a world class company," said ContactPoint CEO, Jason Wells. "This partnership will allow Telephone Doctor to add a layer of accountability to the fantastic training they already provide. To be frank, this Service Ensure partnership between ContactPoint and Telephone Doctor is going to revolutionize the way businesses communicate with their customers."
About ContactPoint
ContactPoint is the world leader in marketing and sales optimitics. Their new product, LogMyCalls, provides inexpensive tools for enterprises seeking to optimize marketing and sales performance. These tools—phone call tracking, call recording and call performance scoring—allow businesses to determine which advertising methods are effective and transform their ability to provide service and secure business over the phone. For more information, LogMyCalls.com or call 866-811-8880.
About Telephone Doctor
Telephone Doctor® Customer Service Training offers products and services which help organizations improve the way they communicate with customers and coworkers. Telephone Doctor is a respected and proven brand name in the corporate training and development space. Over half of the company's business comes as the result of repeat and referral customers. Core offerings continue to be the 18 module Complete DVD Training Library, http://www.ServiceSkills.com eLearning platform and On-site Instructor-led Workshops.
# # #