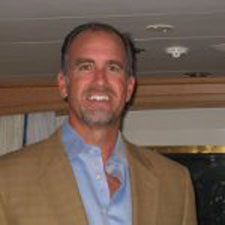 Richmond, VA (PRWEB) November 09, 2012
Whitlock, a global AV solutions provider, has hired industry veteran, Brett Busch, as a global account executive for the company's new office in Fremont, CA. Brett brings 20 years of technology solutions sales experience to his new role, which will include business development and enterprise account management for the Northern California region.
"Brett's industry knowledge and success made him an easy choice to kick off our expanded presence in California," states John Steinhauer, Whitlock's Vice President, Sales. "Whitlock already has an established client and employee base in the region. This makes for a great foundation for Brett to utilize in his initial efforts."
Brett's previous experience includes 11 years with IVCi as a top sales leader and performer. His most recent position held was the Vice President of Strategic Accounts for IVCi.
Brett will focus on Whitlock's strategic, enterprise accounts with a need for the latest collaboration technologies, including unified communications, telepresence, digital signage networks and large venue projection systems. Brett will also be responsible for selling Whitlock's expansive AV/IT managed services suite, which includes solutions for 24x7 support and cloud and mobile services worldwide.
***
Whitlock is a Global AV Solutions Provider, specializing in collaborative technology design, integration and managed services. Whitlock helps clients create engaging, interactive environments, including telepresence/videoconferencing rooms, digital signage networks, auditoriums, collaborative classrooms and training facilities, visualization rooms, courtrooms and control rooms/network operations centers. Whitlock also offers expansive AV managed services, including AVNOC and remote support, field services, on-site managed services, videoconferencing warranty/maintenance and virtual and hosted video services. The company currently has 20 U.S. locations, plus a worldwide delivery partner network through the Global Presence Alliance.